The wildlife to be hunted in Red Dead Redemption 2 is extensive, which can make it difficult to find a specific species. In the case of beavers, their skin is used to improve the camp with Pearson. However, it must be perfect for this, so it is better to use a bow with small game arrows and make an head-shot. Having the deer talisman, created at the fence, will help you get the perfect precious skins easier.
Beavers can be found in different places on the world map, but always near a fresh water point:
Bayou Nwa

Shady Belle (south shore)

Big Valley

Owanjila

West Grizzlies

Lake Isabella (northern shoreline)

Roanoke RidgeHuron Glen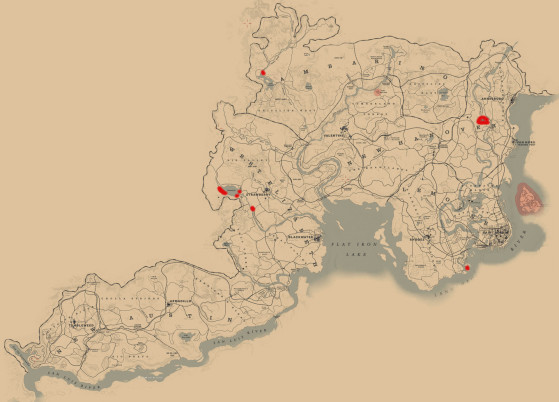 If you are looking for the Legendary Beaver, you can find it in our guide to legendary animals.
Written by Robin "Raiden" Bouquet. Translated from French by Millenium.us.org.