Well, so far, Luigi's Mansion 3 is going well: Professor Elvin Gadd came out of his painting in the grand lobby and is now hiding in his lab in the hotel basement. However, your old pal asks you to go get his suitcase, stuck on the fifth floor. Turn directly to the right once the level is reached, then swing a suction cup over the case that blocks your way, it can then be sucked in and thrown.
Continue your journey in the hallway until you reach a basic ghost arena: exorcise it all and continue to room 508. Inside, Chambrea is dusting the furniture near the suitcase, the object of your interest.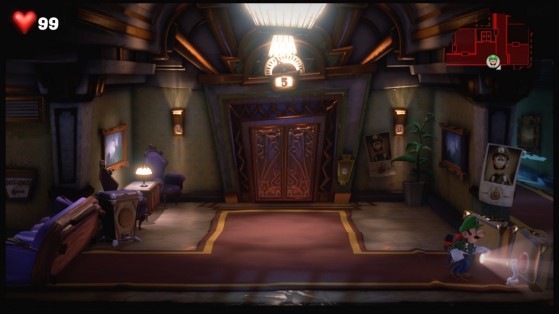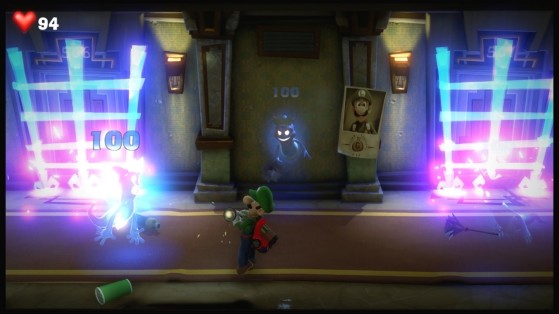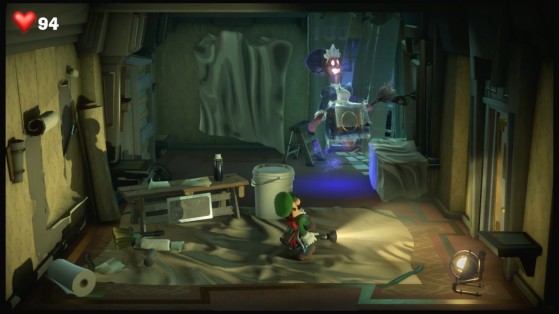 Floor 5, RIP Suites Boss: Chambrea
When she sees you, the cleaning lady will swallow the suitcase and cross the wall. As you try to get out of the 508, 3 ghosts dressed as servants will attack you, take care of them. Leave the room and enter the next room, the 507: Chambrea is there, protecting the suitcase. Swing a suction cup at the circle of the suitcase and suck it.
By swinging the suction cup attached to the ghost, you'll kick it all over the place. After a few blows, he will once again flee for a new bedroom on the first floor. We leave for 505, and then, the same operation until the maid leaves one last time, room 506. Continue the process and Chambrea will drop the suitcase. Mission accomplished, you can now go back to the Professor in the basement.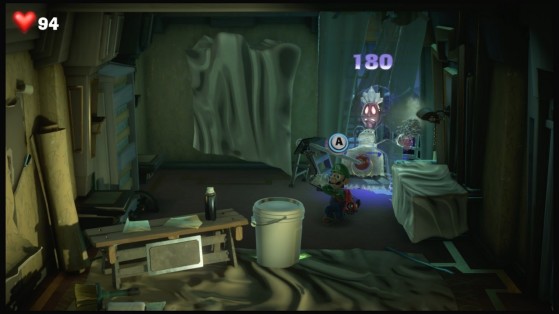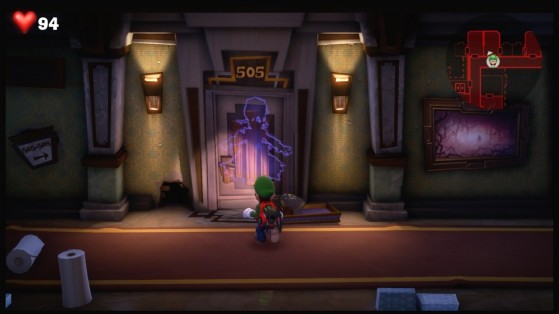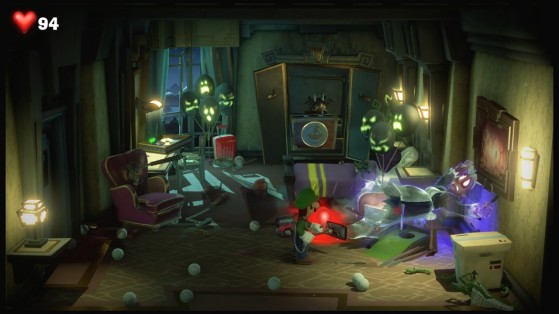 Gooigi
The Professor suitcase contains Gooigi. Double controlled by yourself or a second player, this jelly cluster can cross the bars but fears water above all. You'll be able to check this out for yourself anyway, since the Professor is locking you up, forcing Gooigi out, who will lift the gate (make sure to bypass the pool and go behind the mechanism) by sucking the crank on the right.
Many puzzles and fights will be based on the cooperation between Luigi and his double, so don't hesitate to take some time to familiarize yourself with his controls. Now that the presentations have been made, it is time to test all this in the field, by going to floor 3.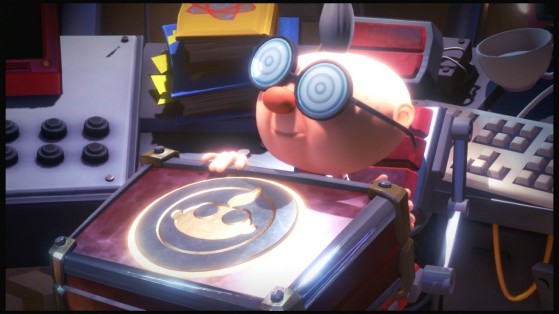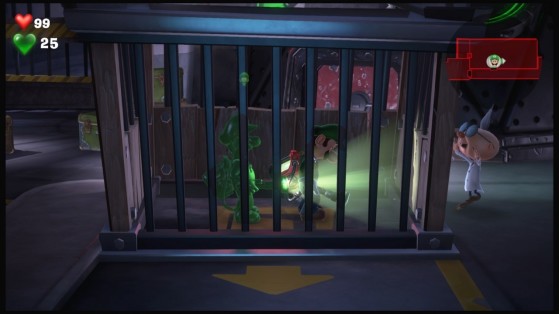 PREVIOUS: Grand Lobby, Floor 1