Welcome to the first article of our Luigi's Mansion 3 walkthrough, which will guide you through the 17 floors of the Hotel of Hellen Gravely, the villainous owner of the establishment. This will be your first step in the Luigi's Mansion 3 adventure. Have a good game!
Game Introduction
The Mario Brothers, Toad's troupe and Peach won an all-expenses-paid stay in a luxury hotel. After a bus trip that seems to have been a little hectic due to the "sporty" driving of the yellow mushroom man, our friends will be treated to a magnificent welcome in a place of relaxation and, well, of great luxury.
As soon as you take your first steps as Luigi, we recommend that you check out all the little interactions available in the lobby: talk to Mario, go greet Princess Peach, etc. Once done, head to the reception desk to check in and settle in your room.
One you are awakened by a scream of fright, get out of your room and take the time to enter Mario and Peach's rooms, otherwise the script linked to the elevator at the end of the corridor will not be activated. The latter presents the two antagonists of the game, Hellen Gravely, the owner, and... King Boo, again!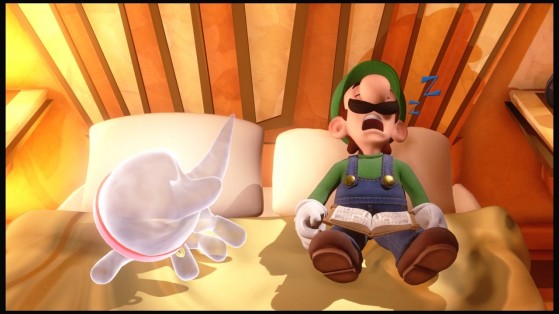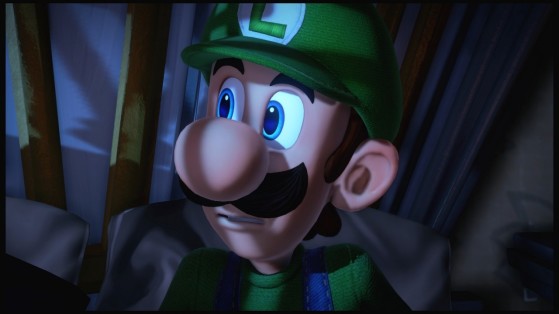 Just after he gave his big bad guy speech, he's going to chase you down the entire corridor on floor 5. Nothing specific to do, everything is scripted, just move to the left. Once you have your back to the wall, go through the dirty laundry hatch to escape the ghost.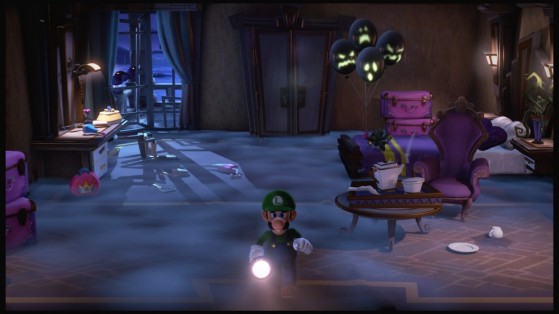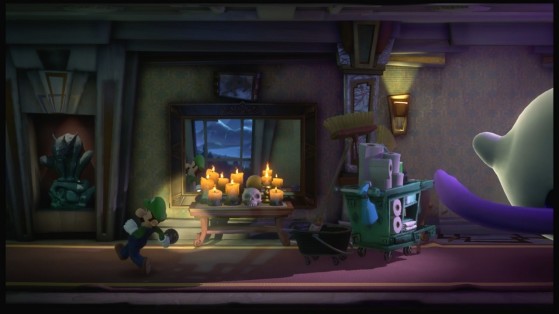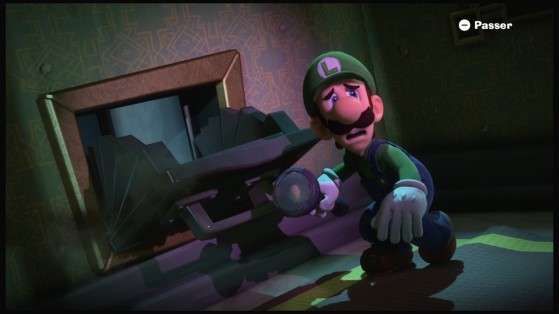 Floor B1: Basement
After a landing in a dirty laundry bin, the exploration can begin. First exit the hotel laundry room and walk down the hallway to the first door you will see: it will take you to the parking lot. A few small steps to the back of the room and you will come across Professor K.'s old car, with, in the trunk, the Poltergust G-00, your faithful exorcist vacuum cleaner!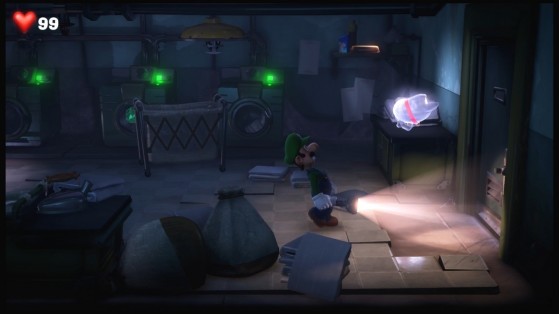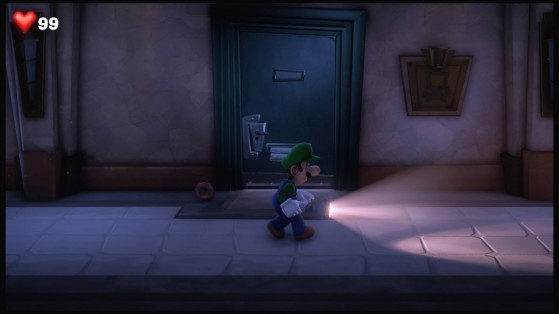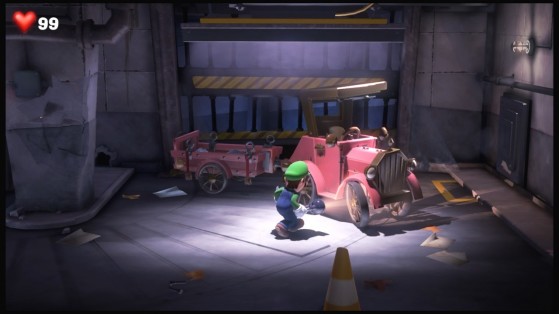 A short training session later, the exploration of this first floor can continue. Exit the parking lot, then head towards the end of the corridor where a first locked door blocks your way. No problem, a little flash with the lantern and the electronic lock that blocked the passage should give way, giving access to a stairwell.
In the middle the steps, a garbage can that you can't vacuum will hinder your progress. The magic formula: ZL+ZR and everything should be fine. Finish your route by passing through a door leading to a new floor.