Luigi's Mansion 3's Cat Ghost will force you to revisit some floors to get the button that he keeps in his belly. We start with a new visit to the film studio on floor 8. The kitty has entered the second TV, follow him and prepare to fight the studio staff. The cat will go from one house to another.
All you have to do is be smarter than him. Place Gooigi in one house and Luigi in the other. Flash him, to turn him into a fierce enemy. The way to defeat him will always be exactly the same throughout the game: take Luigi and turn his back, then take Gooigi out, moving him away a little. The Cat Ghost will move discreetly forward Luigi, hiding his eyes. Wait for the right time and when the cat raises its front legs leaving its eyes uncovered, flash it with Gooigi, then vacuum it like any other enemy until one of its tails is swallowed. The cat will then run away into another room.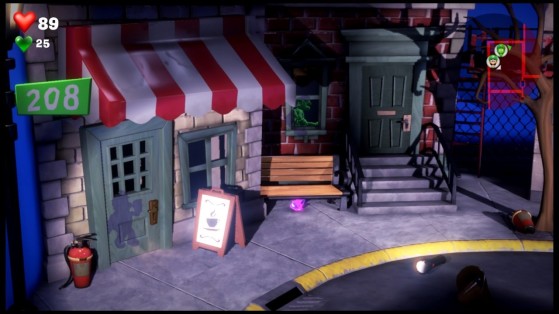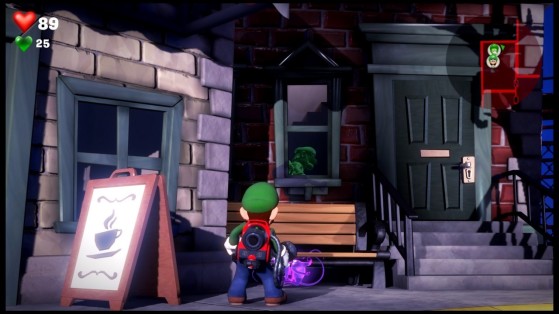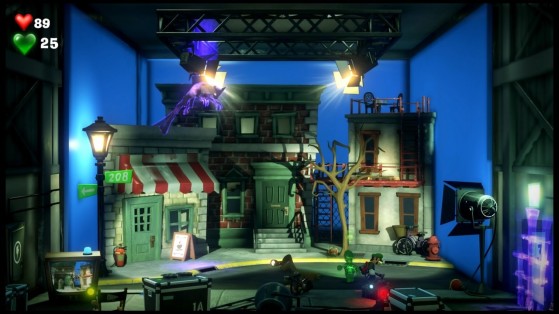 The cat has found a way to perch near the roof of the floor! Take Luigi to climb the small ladder of the elevator to the left of the room, while Gooigi blows to make his clone climb. With Luigi, scare him by advancing directly forward him, which will force him to escape to floor 7.
On the way to the elevator, you'll get mugged by a garbage can. Pull it with a suction cup and give it some Dark-Light Device: by sucking in the spheres you should make it return to her state of furniture. It's time to go down one floor.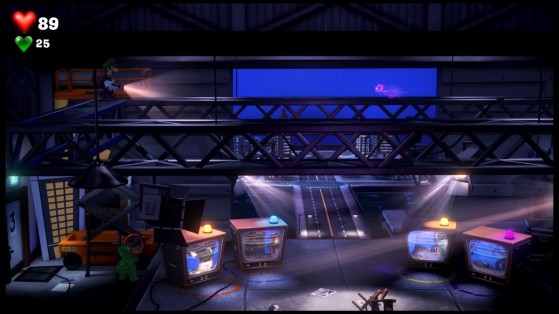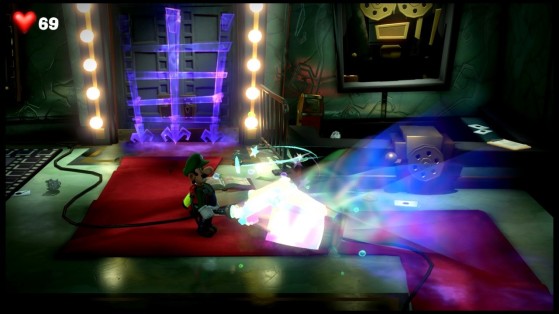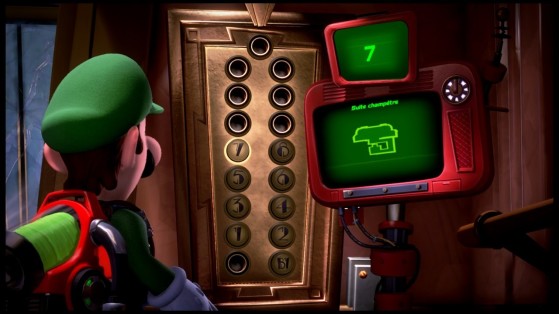 Once in the stairwell, you will be greeted by a troop of mini ghosts. Resume the descent, just like the first time you came, until you reach the room in which you have to suck a wall of leaves.
The kitty is hidden here, track it down, flash it and start the same fight as the one in the film studio. The second tail sucked in, the cat will run away one last time for a room a little higher.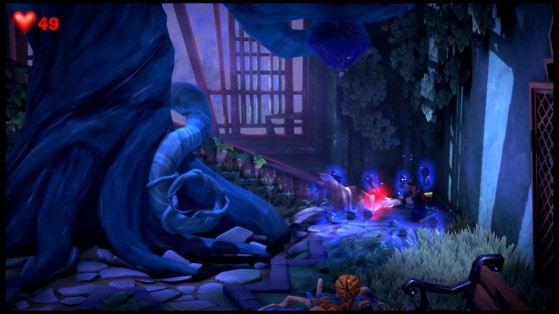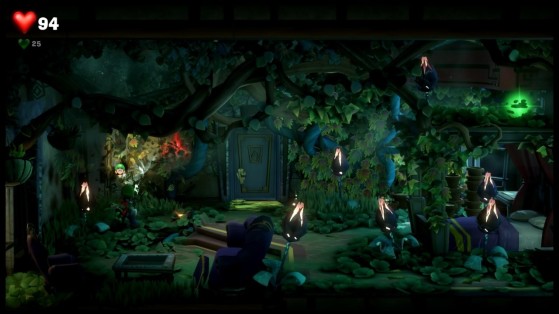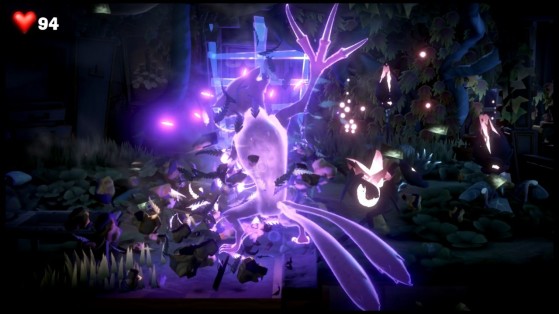 This time, go to the electric saw room: a ghost with two tongues is at the door. Get Gooigi to suck one tongue and Luigi the other, until you can press A and completely shrivel the ghost.
Kitty is in the next room and is quietly waiting in the bathtub. First step, break the watermelons in the bathtub using the XXL model just to the left. Then, turn the bathtub faucet to soak the Cat Ghost, then flash it to start the fight.
This will be the last tail you'll need to swallow. You can now then retrieve button 9 and go to the next floor.