Polterkitty, the ghost cat of Luigi's Mansion 3 is back again and we will have to start chasing it again in order to get the button from floor 14, starting with a return to the Fitness Center.
First place, the showers: its hiding in a basket. Scare him, he'll run away to the weight room. Inside, take one of the boxing gloves and swing it over the punching bag to get the cat out.
When he runs away, the kitty leaves you in the company of a few ghosts. Finally, to trigger the first confrontation, you'll need to flash it at the reception desk. He's dangling from a bar so you'll have to flash him when he goes down. The fight remains exactly the same as when you first met, so it shouldn't be a problem for you. The cat then leaves for floor 12.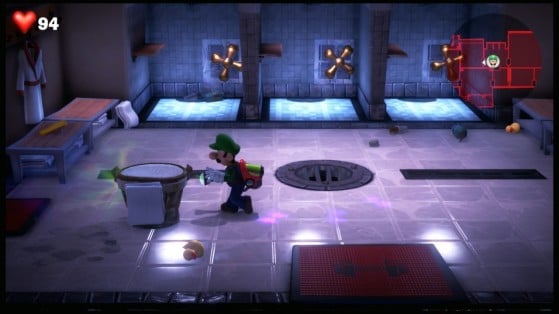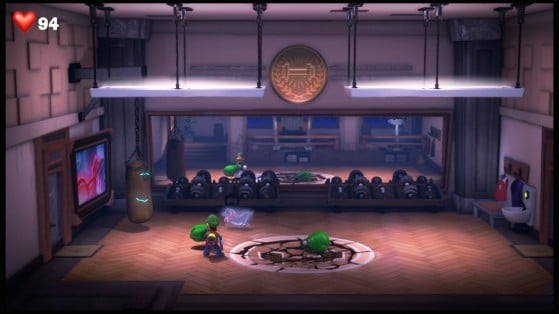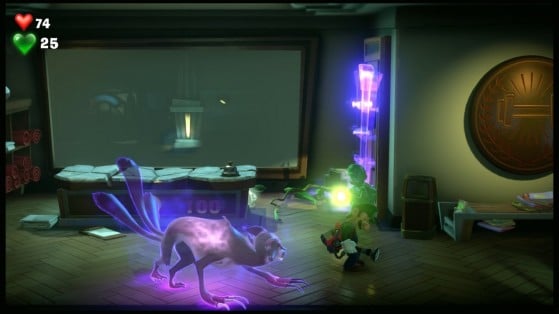 Floor 12
Go to the dome where the boat is and vacuum the sandbar to the right near the palm tree. A few ghosts may come and bother you.
The cat is hiding in the barrel in the middle of the sand. Flash it with the Strobulb and he will leap out.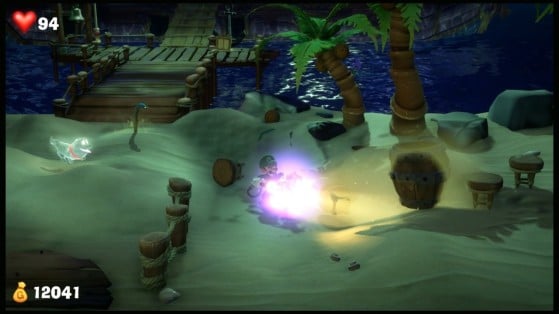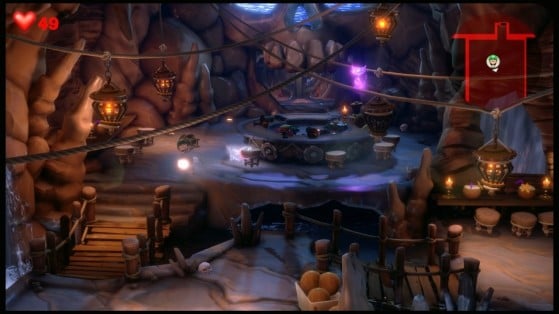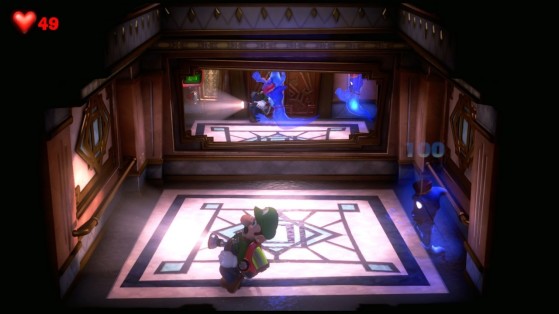 Floor 11
Go back to the elevator to go down to the Twisted Suites on floor 11: Polterkitty is in the room with the hats, hidden under one of them. Once you find him, he'll run on the stage. Go on the stage, get Gooigi out and shoot a suction cup on the front panels. Finish your last fight and get the button for floor 14.