After the six gems collected on 1F, we now take you on a journey in Luigi's Mansion 3 to discover the locations of the gems on the next floor: 2F, the Mezzanine.
White Gem
Go to the toilet — check the screens to see which room it is on the map — then open the right cabinet.
Suck up the ghost's journal and vacuum the ghost to get the white gem.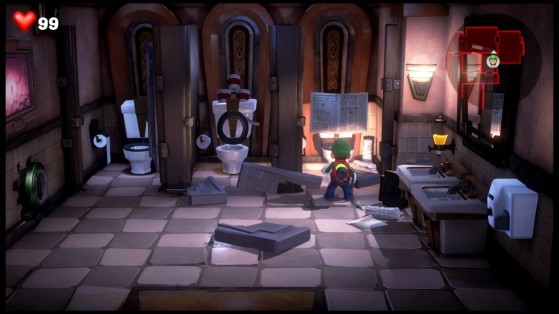 Red Gem
Go to the room in which the painting of the Professor was located.
Vacuum the chandelier to open the panel on the left, then grab the red gem in the next room.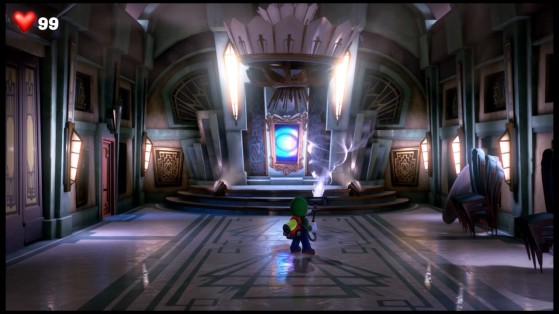 Blue Gem
Go to the kitchen in which you fought Chef Soulfflé on the first floor, and open the left fridge with a suction cup.
A huge fish will greet you, so suck up its lantern and pull on it to make it run away.
Then, take the block of ice from the left shelf and place it on one of the stoves.
Finally, press X to light the fire and melt the block containing the blue gem.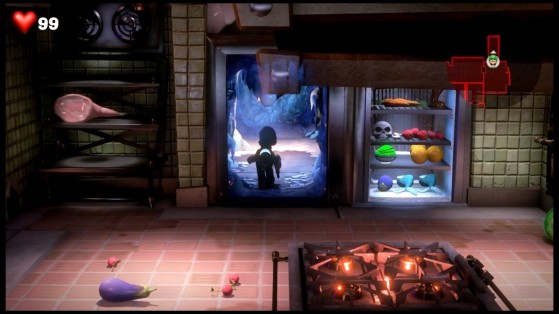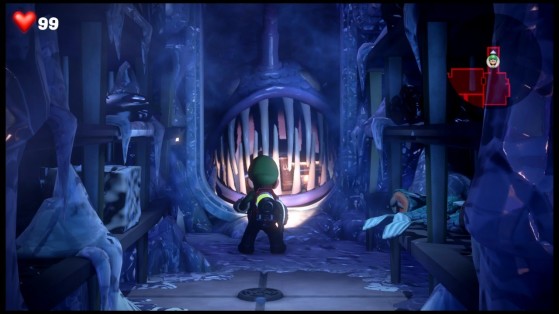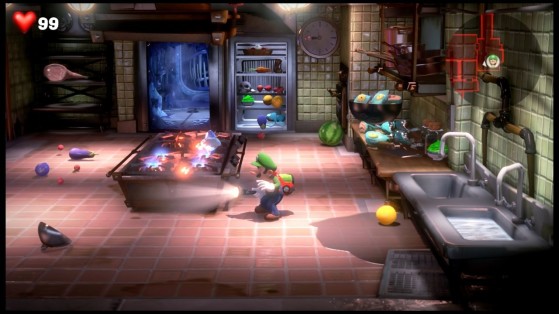 Green Gem
In the room to the right of the one where you found the Dark Light Device, remove the coats from the left closet.
This reveals a chest that you can flash.
Inside, the green gem awaits.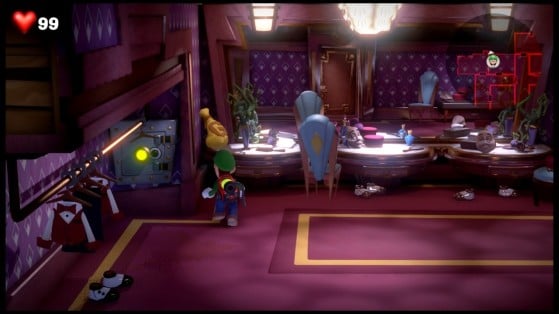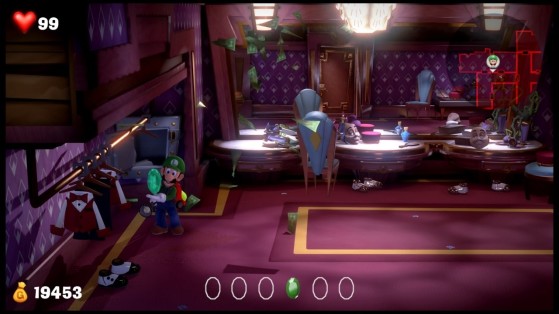 Purple Gem
In the pool room, take a look at the two swords on the wall.
Drop the one with the iron blade and vacuum it.
Then, approach the dartboard and swing the sword in the middle to open it, handing you purple gem.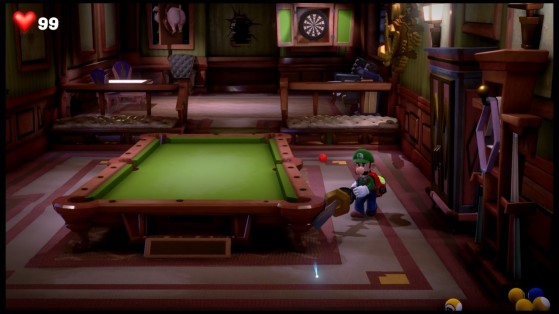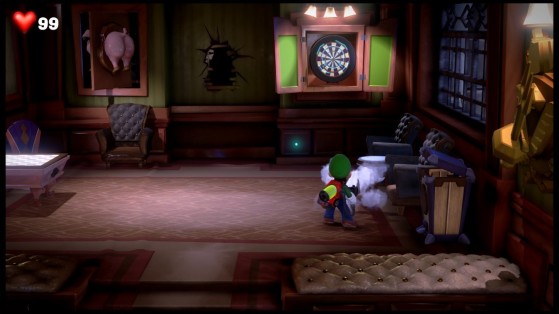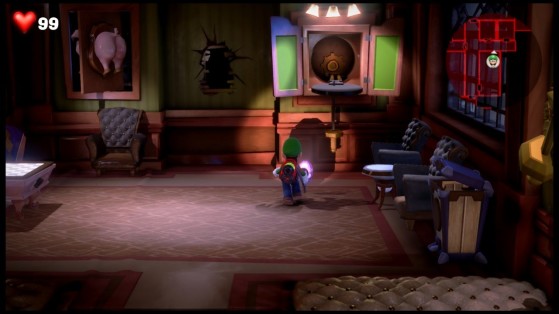 Yellow Gem
Near the golden dining room door, swing the menu panel with a suction cup to reveal a propeller.
There is exactly the same on the other side, so get Gooigi out and blow on them to turn on the lights above you.
This makes the yellow gem appear.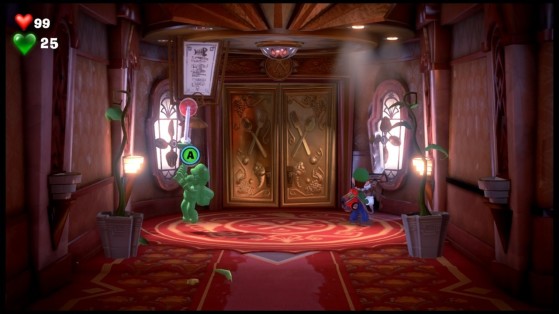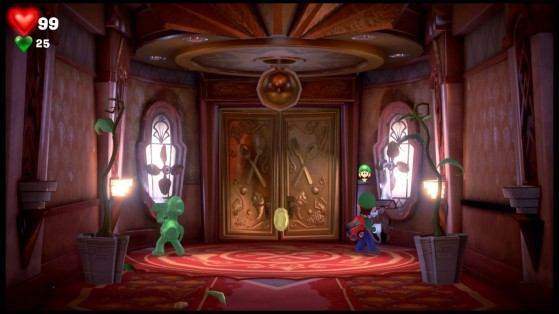 Congrats! Now we can move up to the next floor...

PREVIOUS — 1F, the Grand Lobby