You have soon finish Luigi's Mansion 3? Don't worry, there is still something to do! Have you noticed that your Gallery is empty in one area? This the Rare Ghosts section. To fill it, you'll have to find Rare Ghosts in hidden places but it's very difficult for one reason: you shouldn't play in Story Mode.
Steps to catch some Rare Ghosts
In the Loading Menu, instead of choosing Story Mode, select the Scarescraper game mode.

Don't worry, it's a multiplayer mode but you can play with Online people if you're solo.

In the next menu, you have to select '10 Floors'

With the 3 other players, you'll have to capture ghosts and complete objectives until you get to the 5th floor.

It's here that you'll be able to fight against a lot of Rare Ghosts.

Tip: if you want to add a Rare Ghost in your Collection, you need to be the last one to capture it.
List of Rare Ghosts
Speed Goob: 250 HP

Speed Hammer: 350 HP

Speed Oozer: 250 HP

Regen Goob: 250 HP

Regen Hammer: 350 HP

Regen Slinker: 300 HP

Bomb Goob: 250 HP

Bomb Hammer: 350 HP

Bomb Oozer: 250 HP
Fifth Floor of Scarescraper Mode is the only way to find Rare Ghosts.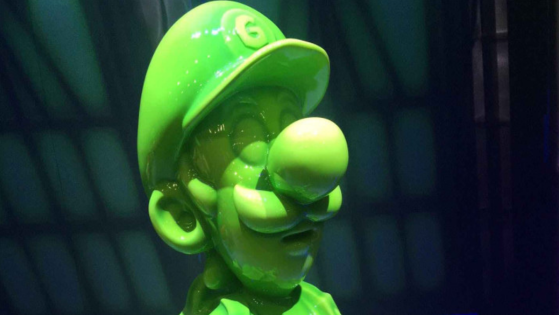 If you want to experience the Luigi's Mansion 3 adventure with a friend, here's how and when you can start playing in co-op.