After shopping for gems in the Hotel Shops on floor 3, we are now back in the Great Stage in this Luigi's Mansion 3 walkthrough. A small floor, with only one gemstone that could potentially cause you problems.
White gem
Go to the left bathroom at the end of the main hallway on the first floor, then use the Dark-Light Device over the sink with the missing tap. This will reveal the tap, interact with it to reveal a ghost that, once crushed, will show the white gem.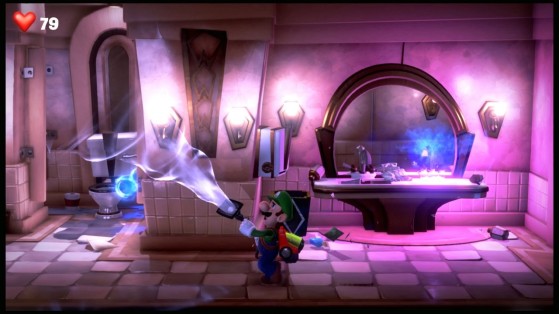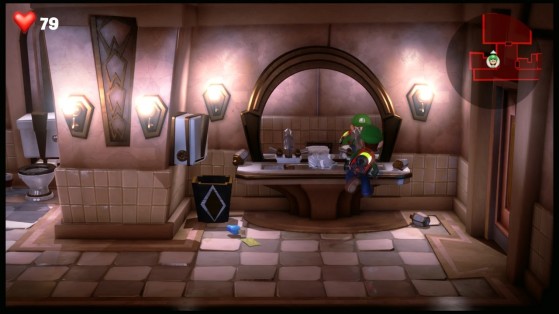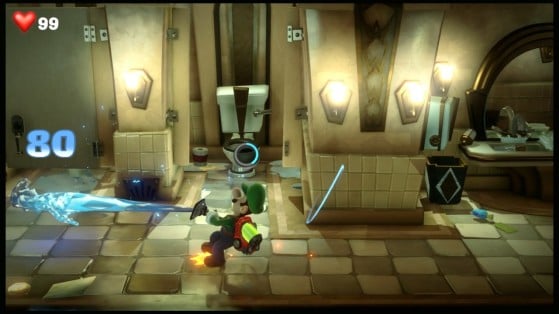 Red gem
Go up on the stage, then take the hall on the left to enter the musician's dressing room. Use the Dark-Light Device on the piano and then play a song to discover the red gem.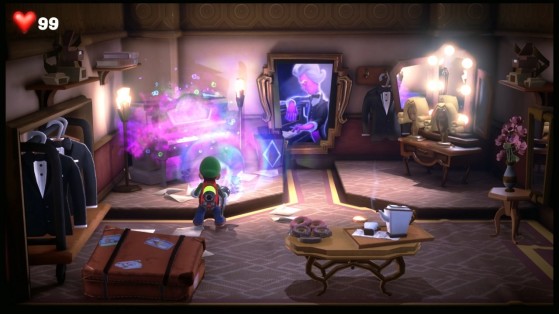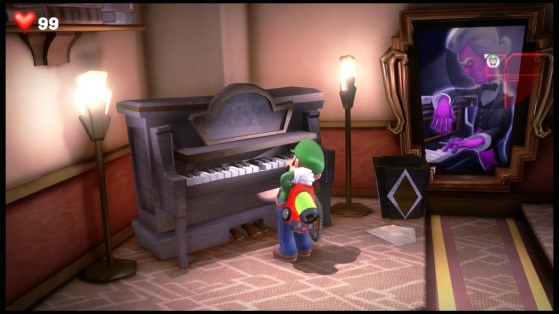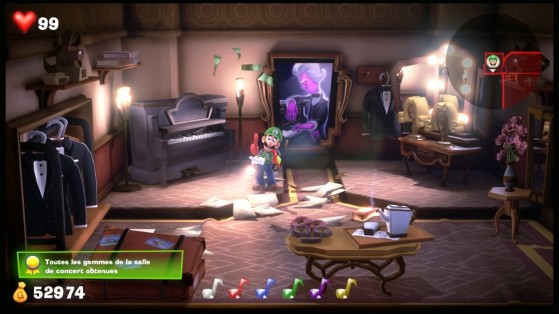 Blue gem
Go into the toilets on the right, take Gooigi and go through the gate to reach the toilets at the bottom, then pull the rope to release part of the lock on the Boo door. Shoot a suction cup at it, then enter the room to engage in a fight against a boo. Once defeated, blow on all the bottles from right to left in one go to open the chest and release the blue gem.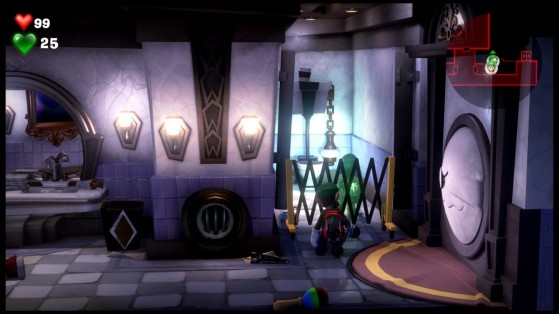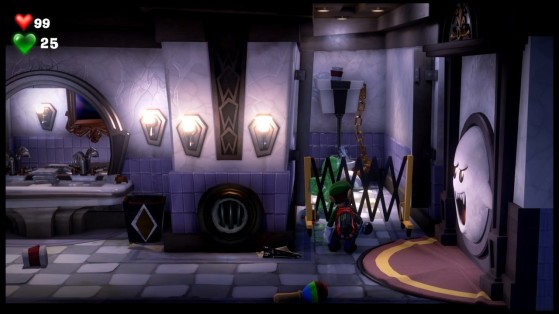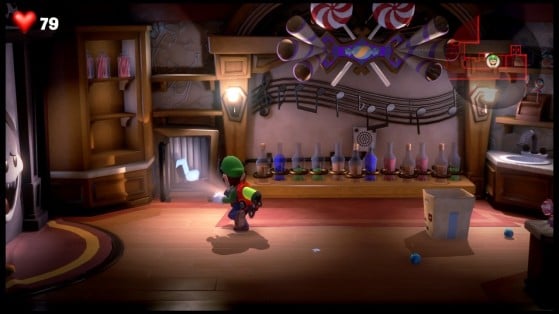 Green gem
Get on stage, you can see a small trapdoor, open it by with a ZL+ZR. This will pull out a socket, so you will have to finish floor 12 to plug in the Poltergust and remove the whole wall: an orchestra was hiding behind it, vacuum it too and unplug your vacuum cleaner. Turn on the TV, go inside, then move the popcorn bag to find the hidden green gem.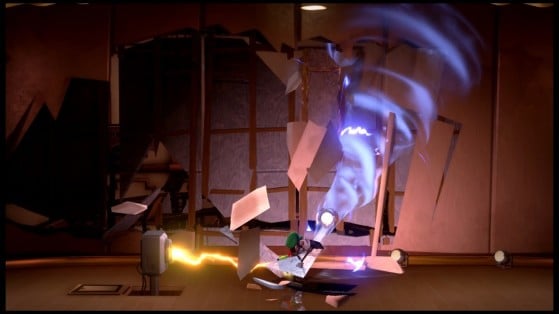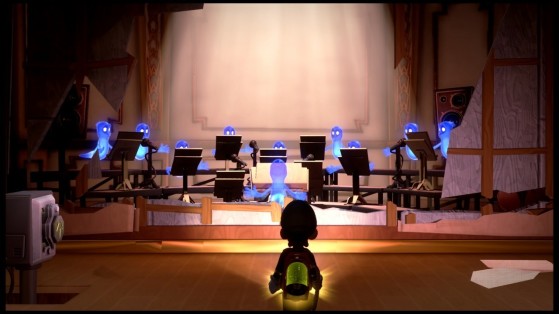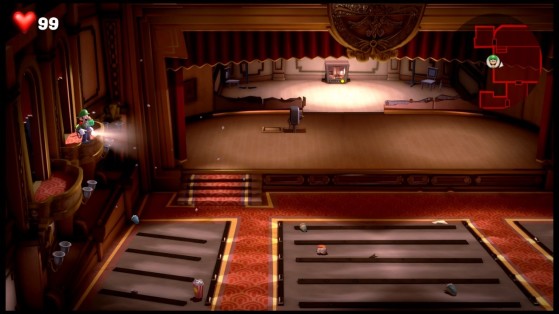 Purple gem
At the entrance, look at the instrument to your right and then blow into it with your vacuum cleaner to raise the note. Then take Luigi out so that he can suck up the gem.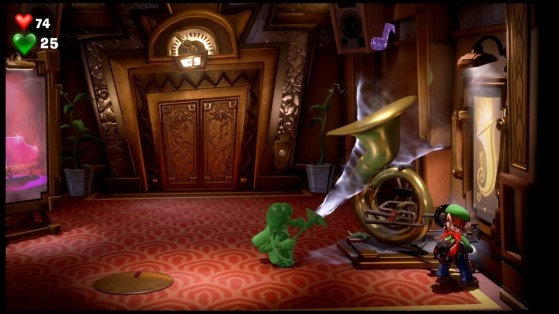 Yellow gem
At the very end of the first corridor of the room, flash the popcorn machine several times until it explodes and drops the yellow music note.