First of all, we strongly recommend that you finish Luigi's Mansion 3 before you start looking for the hotel's gems.
Why?
Because some gameplay mechanics only unlock as your adventure progresses, such as The Spectral Catch of Floor 12.
Eliminating King Boo for the first time ensures you can find all the gems in the game. On that note, let's start the second part of our guide to the excellent Luigi's Mansion 3.
White Gem
Just to the right of Professor Elvin Gadd's lab, pull off the sheet that covers the car, then flash the blinking light on the trunk to open it. The gem is inside.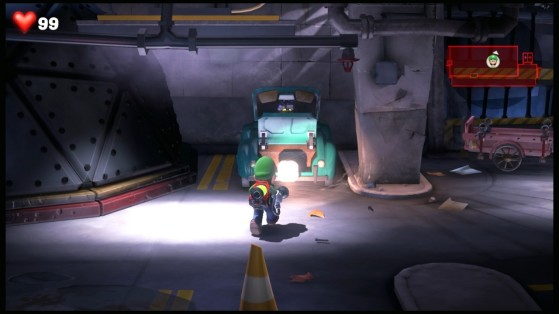 Red Gem
Go to the far left of the parking lot until you reach an electrical meter. Take Gooigi, pass through the gate, then use a suction shot on the power box (bearing a lightning symbol) to open it.
Press the switch and grab the red gem.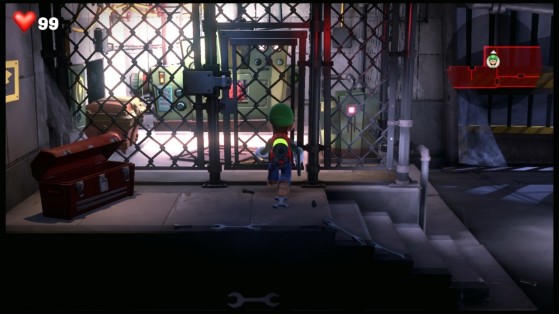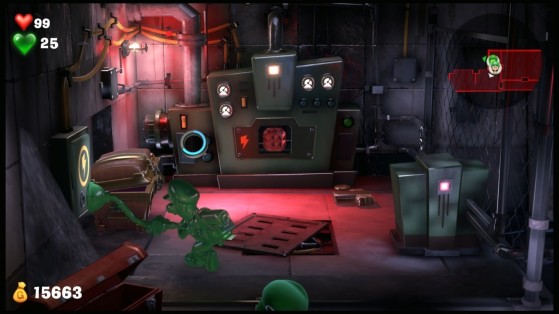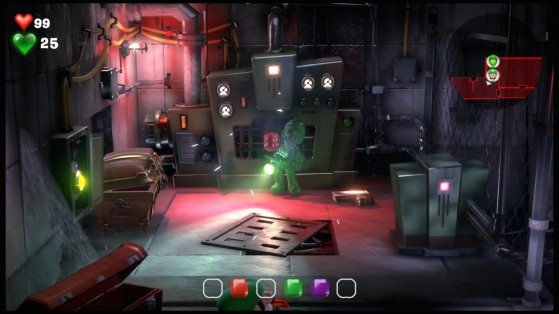 Blue Gem
Go in the opposite direction to the garage, at the very far right. Remove the ventilation plate with a suction cup and enter the duct.
Climb the ladder and take Gooigi out so he can pass through the grate on the ground. The blue gem is just beyond, waiting for you.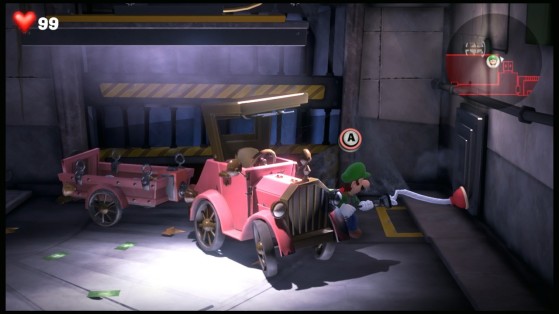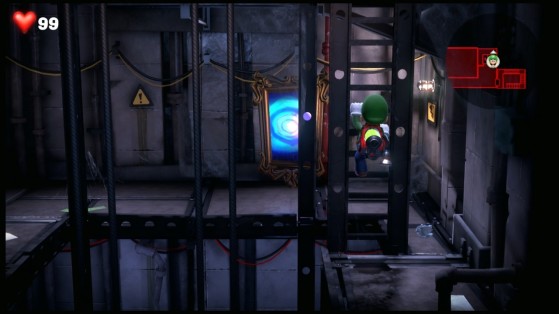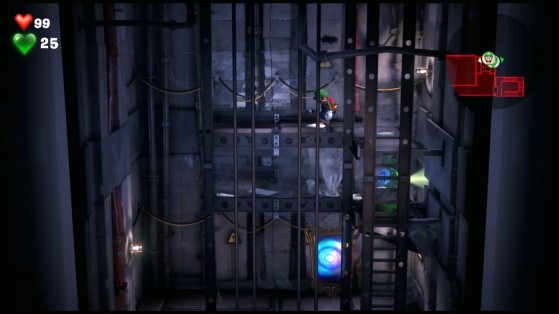 Green Gem
When you leave the garage, pass the door on the far left to reach the laundry room.
A gem taunts you in the central washing machine — toss a suction cup at the lid and pull to eject the jewel.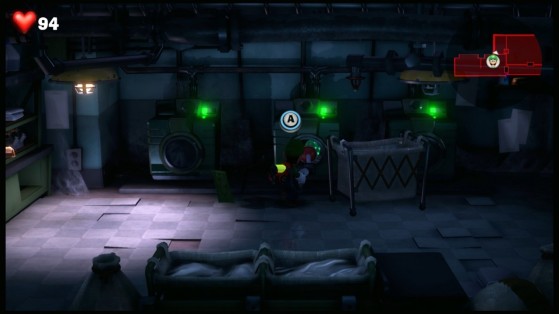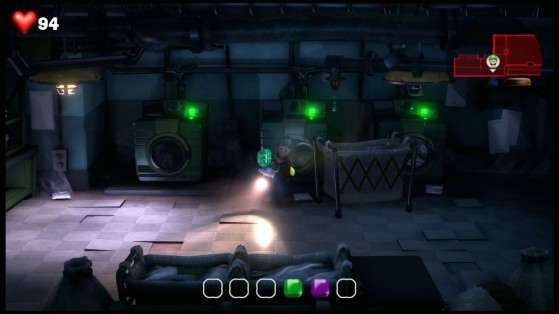 Purple Gem
In the main corridor on the first floor, a painting of a gem hangs on the wall.
Simply use your Dark Light Device to get it.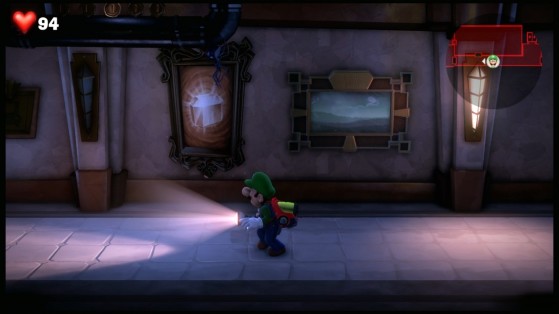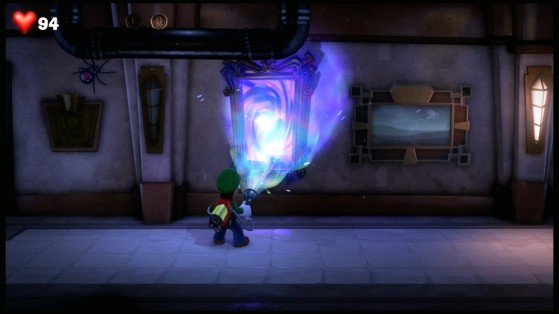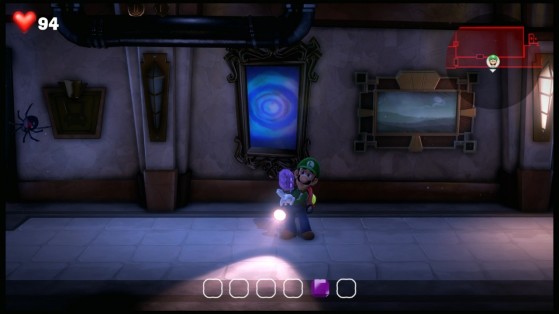 Yellow Gem
This is cheating a bit, since technically the gem is on the upper floor.
From the corridor, go through the door on the right, in order to climb the steps that separate you from the main hall.
At the very top of the stairwell, you'll find a trapdoor. Just head through it with Gooigi.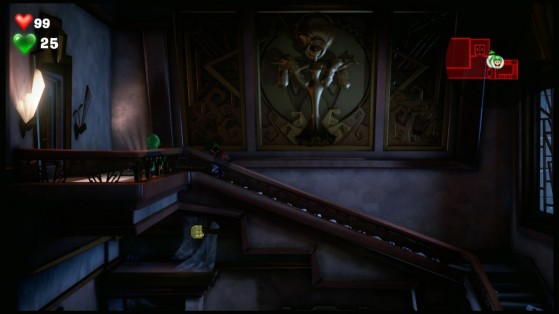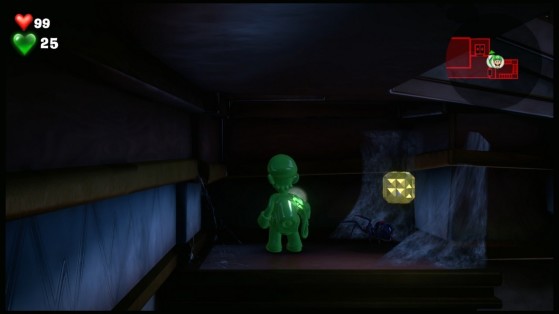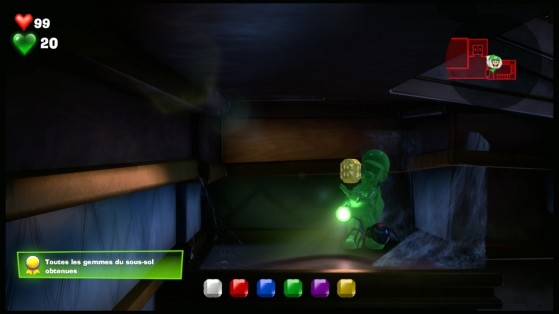 Congratulations! The first six gems are yours, so you can now move on to the next floor.

Luigi's Mansion 3 — Complete Walkthrough