After the getting the gems from Floor B1 (the Basement), we head up one level in this Luigi's Mansion 3 walkthrough.
This large hall has some fairly well-hidden gems, with the blue and yellow gems in particular requiring you to get Gooigi out.
White Gem
On the far left of the main hall, near the windows, you'll see a couch.
There's room for another piece of furniture nearby, so run the Dark Light Device there to reveal a new couch.
This will cause a gem ghost to appear, and once destroyed it will give you the white gem.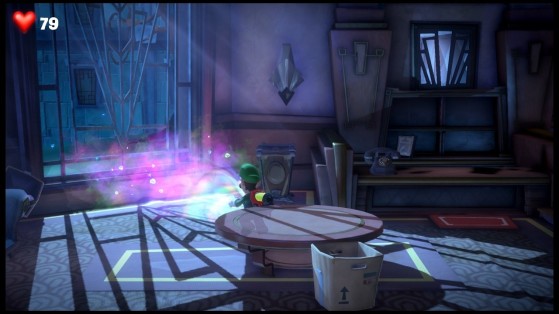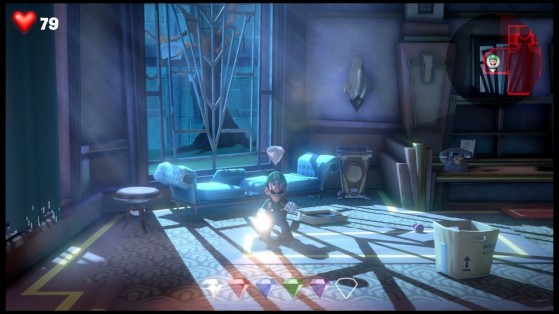 Red Gem
Where you see the painting of the hotel just to the right of the stairs, throw a suction cup on the bottom wall.
Pull it to trigger a mechanism that will open the wall and allow you to recover the gem.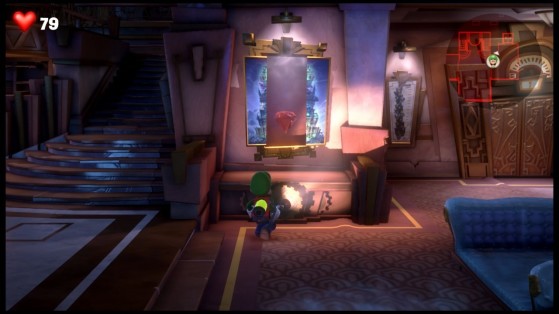 Blue Gem
Go up the stairs, to the end of the left balcony, and remove the carpet with ZL+ZR.
Take Gooigi through the hatch press ZL+ZR to make him drop the blue gem.
This makes it accessible to Luigi.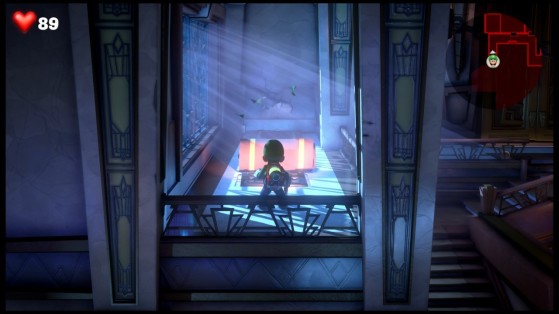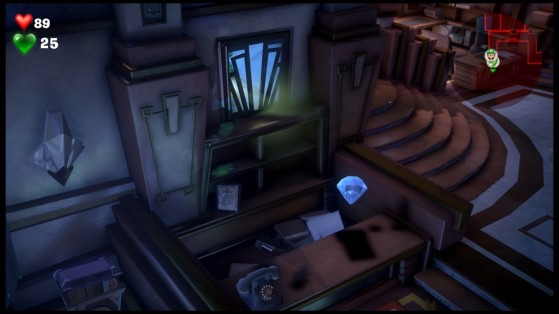 Green Gem
Straight out of the elevator, look at the jar just to Luigi's left.
Toss a suction cup and break the vase to get the green gem.
Purple Gem
This one is super simple.
Behind the desk where your find your first key, flash the counter on the right to reveal the purple gem.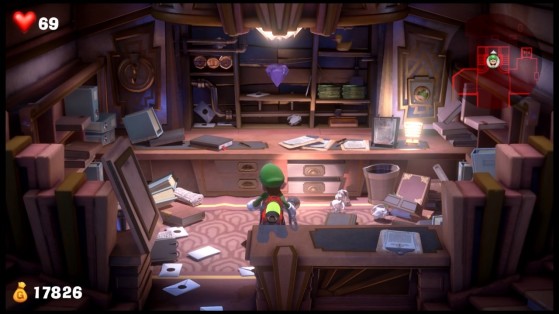 Yellow Gem
In the centre of the lobby, two ground tiles are somewhat obscured.
Place Luigi on one and Gooigi on the other to lower the candlestick.
Vacuum it to drop the last gem.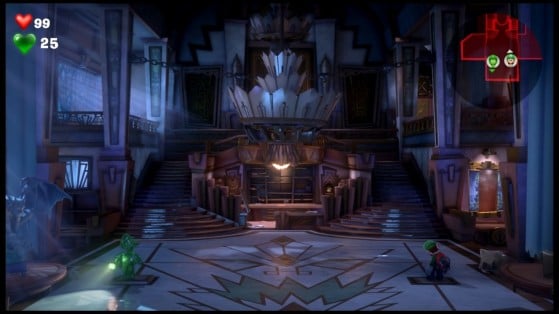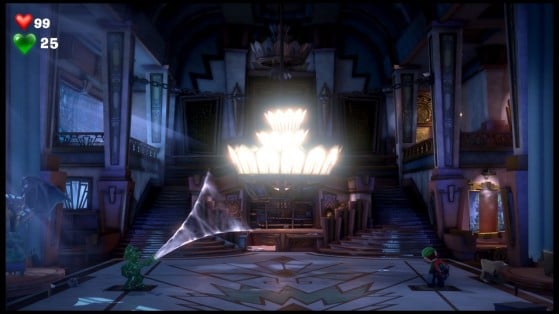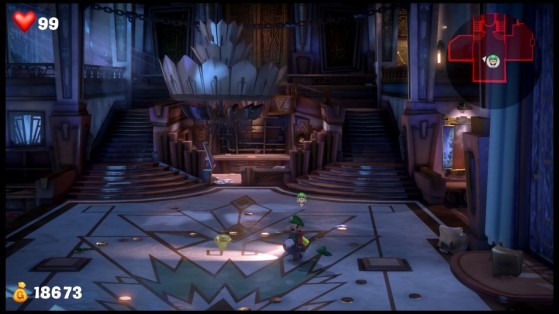 Now that you have all the gems on this level, it's time to move onto the next!