This floor will go very, very fast, since it's only a boss fight, like Unnatural History Museum. Let's see how our plumber is managing on the dance floor of Luigi's Mansion 3.
Step into the corridor leading to the door of the dance floor and join the big fight in the locker room. Nothing special here, it's just a collection of ghosts you've already seen on the other floors, as you won't meet any new guys so close to the end of the game anyway.
Go through the door and forward for a few wild dance steps.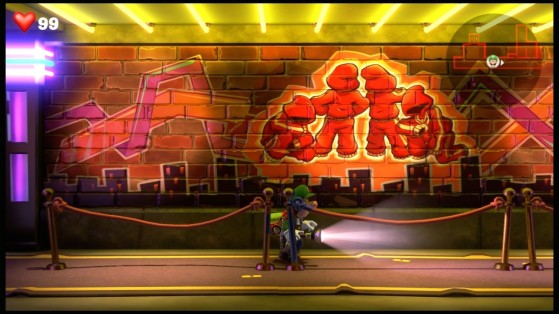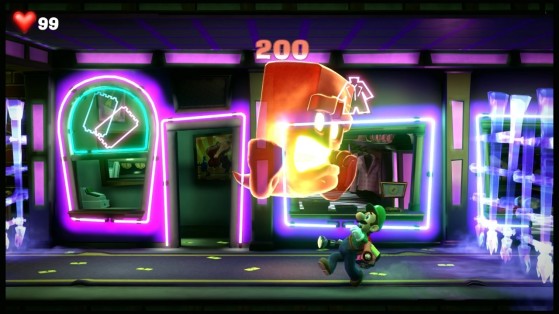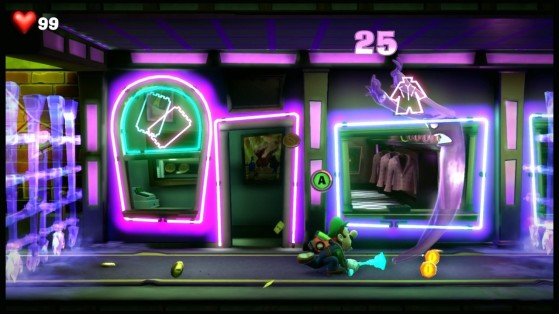 Floor 13: The Dance Hall Boss
On the same basis as the three sisters of the Twisted Suites, you'll need to tell the false from the true in the first part of the fight: do ZL+ZR between a maximum of dancers to have the elevator button ejected and launch a new dance phase. This time they'll go into breakdance, much more dangerous, but you should have seen which ghost was keeping the button with him. Once the right one has been found, flash it quickly after its start... It will get the DJ out of her box and the boss fight can begin.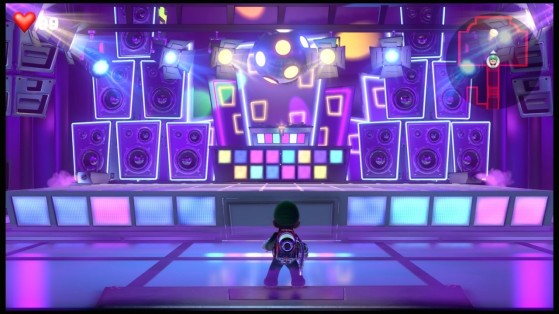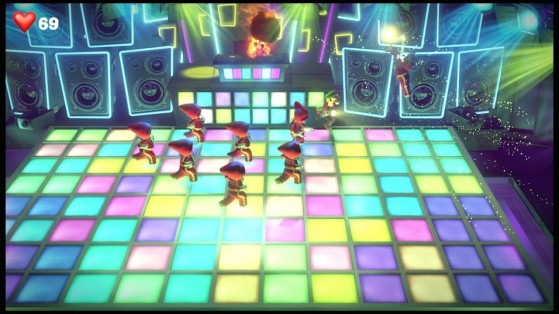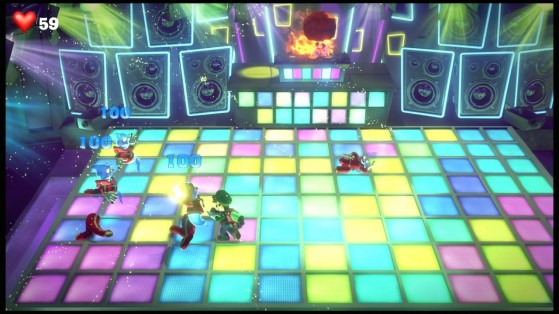 She's very simple to defeat. The discs she throws at you can be deflected with ZL+ZR and it will be this process that will also allow you to lift her hairpiece to flash her. She has a lot of life, but in 3 cycles you should be able to suck up all her health points.