What is Pokémon GO Community Day?
A global event that takes place once a month, Community Day is a chance to "celebrate what it means to be a part of the Pokémon GO community and make new friends along the way!" (Official Website).
In a Nutshell:
Held once a month (since January 2018)

A Featured Pokémon becomes available in large amounts, and also in shiny form

Community meetings (e.g. Los Angeles, Chicago, New York)

Event only lasts for a few hours

Gain an exclusive move for the featured Pokémon or its evolution

Bonus: gain more XP and Stardust, Lure Modules last for 3 hours

The page to bookmark for times and locations of events.
Next Event
Date: August 3, 2019 from 4pm to 7pm local time
Featured Pokémon: Ralts
Special Attack: (unrevealed at this time)
Bonus: 3- hour Lure Modules // Eggs hatch after 1/4 the usual distance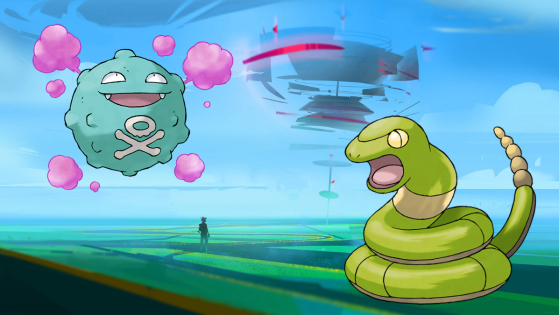 pokemon
As Team GO Rocket spreads terror in the world of Pokémon GO, a new event has just begun to mark the occasion — and you can even pick up the iconic Koffing and Ekans in shiny form!
Show more
Past Events
Dates

Pokémon

Exclusive Move

July 21, 2019

Mudkip

Hydro Cannon

June 8, 2019

Slakoth

Body Slam (Slaking)

May 19, 2019

Torchic

Blast Burn (Blaziken)

Blaze Kick (via TM)

April 13, 2019

Bagon

Outrage

March 23, 2019

Treecko

Frenzy Plant

February 13, 2019

Swinub

Ancient Power

January 12, 2019

Totodile

Hydro Cannon

November 30 - December 3 2018

All previous Community Day Pokémon

As listed below

November 10, 2018

Cyndaquil

Blast Burn

October 21, 2018

Beldum

Meteor Mash

September 22, 2018

Chikorita

Frenzy Plant

August 11-12, 2018

Eevee

Last Resort

July 7, 2018

Squirtle

Hydro Cannon

June 16, 2018

Larvitar

Smack Down

May 19, 2018

Charmander

Blast Burn

April 15, 2018

Mareep

Dragon Pulse

March 25, 2018

Bulbasaur

Frenzy Plant

February 24, 2018

Dratini

Draco Meteor

20 January, 2018

Pikachu

Surf
Note: Special moves are exclusive to the Pokémon's final evolution. So, Dratini itself will not know Draco Meteor, but instead Dragonite will.
Also, the final evolution must be obtained during the event, or up to one hour after it ends.
For three-stage Pokémon, that means you will need a minimum of 125 Candy in order to benefit from obtaining the special Community Day move.
That's 25 Candy for the first evolution, then 100 Candy for the second — and remember any special evolution items or conditions you might need!
Written by Camille "Milkameluna" Chabroud, Romain "Zorg" Becquelin, and David "Olucaron" Duffy.
Sections translated from the French by Millenium.