Is Ashkan "TF Blade" Homayouni really going to replace Mads "Broxah" Brock-Pedersen for the start of the upcoming League of Legends Championship Series?
Because of visa issues, Broxah might not be able to play at the start of the season, and Team Liquid seem to be looking for optional replacements.
The question remains unanswered for now, but the Canadia player recently confirmed on his stream "there is a good chance" that he would be playing in LCS — and after all, he's one of Team Liquid substitutes.
While it's still unclear if Blade would indeed replace Broxah, especially since he's a substitute for the top lane and not the jungle, it's not entirely crazy to think about this eventuality.
TF Blade has a pretty impressive track record: he has reached Challenger on four different servers, notably by achieving Rank 1. Moreover, he reached Rank 1 and 2 with two accounts on NA, and almost reached Rank 3 with a third account. Not to mention he went from unranked to Rank 1 on EUW in 15 days.
That being said, Blade has no real experience of the competitive stage since he only played in the Tyler1 Championship Series and Twitch Rivals. He has, without a doubt, the skill to play in LCS but he doesn't really appear to be the perfect candidate.
The situation remains unclear, and Team Liquid didn't confirm nor deny that he would indeed play in LCS or even replace Broxah.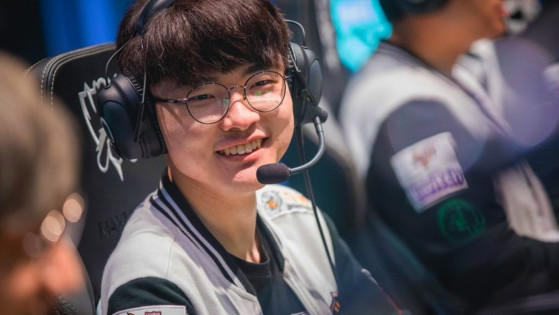 lolesports
Lee "Faker" Sang-hyeok is probably the most iconic League of Legends player ever and is currently plays in South Korea's LCK. During a recent talk show appearance he revealed he was offered a blank check by North American orgs to play in that region.