We all remember the League of Legends 10th anniversary ceremony and all the announcements that were made there. Between Legends of Runeterra, Teamfight Tactics on mobile, Wild Rift, Project A, Project F, Project L, and the Arcane animated series, we were at a loss for words when faced with so many announcements and new features!
With all these announcements, Riot Games have established themselves as a serious competitor in many genres and have been able to create a deserved hype around their new catalogue. However, while some of the ads were sure-fire hits, others could have been less well-received if they hadn't been executed so well. In a Twitter thread of no less than 22 parts, Ryan Rigney, Head of Communications for League of Legends, spoke about the five strategies he believes create success with risky ads in the video game industry.
First strategy: Be honest
The idea sounds simple, but it's the best way to make an announcement. The first game that justified the S in Riot GameS was TFT. When it was released, another game of the genre had a monopoly: Dota Auto Chess. Rather than ignoring the existence of the first one and being accused of releasing a simple copy of that game, honestly talking about the game to its players allows a healthier and more respectful communication. Blake Edwards, Communications Strategist at Riot Games, preferred to tell the truth in his announcement, leading to positive comments from players, happy to see that Riot dared to tell them the truth to their face.
Folks around the office have been playing an insane amount of Dota Auto Chess in particular. We love it, and it actually got us inspired to create something new as a mode in League.
Blake Edwards
Second strategy: Lean into the memes
In short: showing that you understand the audience and how they are. Playing with a hot meme to take it back to its advantage is a risky strategy, but it can be very effective when used properly. TFT Mobile was the first mobile game announced by Riot and fears were very present on the teams' side, mainly because of the memes. Indeed, not long ago, Blizzard had received less than friendly reactions when they announced the launch of Diablo: Immortal when many players were eagerly awaiting the announcement of Diablo IV, which finally arrived a year later...
One phrase from the developers had remained infamous, becoming a huge meme in gaming circles.
Except that reaction occurs beyond the meme — and not always in the right direction. For some developers, some stress may have existed, and probably still exists, on the release of a mobile version of a game. Some users still post messages such as "don't you have phones" in such announcements, mocking and punishing developers who want to expand their audience beyond the sacrosanct PC Master Race.
According to Ryan Rigney, the same was the product of a heightened anti-mobile gaming sentiment, which is now tending to diminish as more good triple-A mobile games come out. In keeping with the sincerity brought in the first strategy, the best thing for TFT Mobile's announcement was to play with the meme in order to subvert it.
The idea was not necessarily very popular at Riot. All the teams felt rather sad for the innocent Blizzard who had been put in the turmoil, and no one wanted to get that bad buzz either. However, that was still the way to go for his announcement.
It was a success. The teams avoided criticism, and the public was hyped by the game. It's very complex to use a weapon that has just been ridiculed just before, but by subverting it, you take away its power in the same way. The downside is that while having fun with a meme that had caused concern to others (in this case Blizzard employees), some of the audience ended up thinking that Riot had wanted to moke Blizzard, which was not their intention at all according to Ryan Rigney.
Third Strategy: Show Your Love for Your Product
This strategy should be universal, without any further questioning. To present it, Riot highlight its second mobile gaming ad: Wild Rift. In the game, many animations for champions have been added, as well as skins. No functional reason, only pleasant and cool content created for the players. The developers put a lot of themselves and love into it, and a montage of these was present in the announcement trailer.
Fourth Strategy: Surprise and delight your primary audience
After TFT, TFT Mobile and Wild Rift, Riot Games' fourth potentially risky announcement was Legends of Runeterra. In the world of card games, the competition is fierce, and the place is already strongly held by two major players in the genre: Hearthstone and Magic Arena. Artifact is a good example of a game that failed to establish itself in this world.
Rather than launching a trailer directly, the first images of the game came out in what players thought was the end of the League of Legends 10-year anniversary video. In a few seconds, no less than 4 games were presented. Of course, LoL's audience wasn't overwhelmed by all these games, but the idea was simple. If every member of the original LoL audience wasn't interested in all the games, many would be interested in one or more of them.
Instead of the potential "Oh, it's just a card game" reactions that might have come with an independent trailer, the idea in showing all four games at the same time was this: to make the audience feel, and think "Riot is doing something for me".
Beyond attracting new audiences, it is important for any company to show its core audience that it still matters to them and that it is important. If you have to do something that will please only a part of them, do something that will please the rest!
Fifth and final Strategy: Showing family/tribal affiliation
After the surprise/revival phase of the announcement, the team sealed the deal with a message that brought together the previous four strategies, while adding a fifth, equally important one. Their message could be translated as: "We're just like you" — developers are first and foremost players. By showing pictures of their childhood, one has immediate access to the human, while when hearing Andrew Yip talk about the different problems of the genre, the CCG player automatically gets his attention. This kind of communication shows that the player and his experience is taken into account while showing that his point of view, and what he will say next (and the game by extension) is worth considering.
As a small bonus, Ryan Rigney ends up showing an example of what good communication was by taking an example outside of Riot Games with Path of Exile.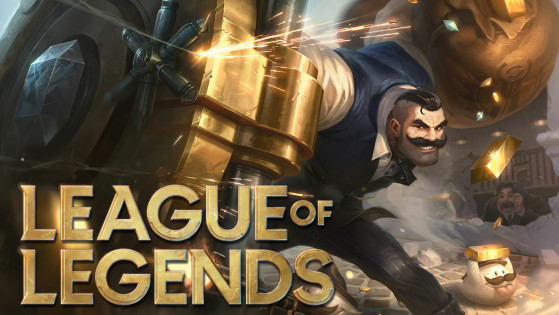 With $1.5 billion in revenues in 2019, League of Legends ranks second in free-to-play PC games, just behind Epic Games' Battle Royale, Fortnite.