Auguste "Semmler" Massonnat is the latest Overwatch League member to announce his departure from the League. He won't be casting the competition in 2020. This announcement can be soon followed by another one stating a return to his basics.
Being a former CS:GO commentator and knowing that last November he cast the BLAST Pro Series event in Copenhagen, it might indicate that Semmler will continue his career on Counter-Strike. Only time will tell!
Anyway, he joins the list of the many OWL talents who have decided to end their work with Blizzard for the coming year. Differences with executive management have been highlighted by Christopher "MonteCristo" Mykles when he announced his departure. We can imagine that Semmler was also affected by this situation — perhaps pushing him to leave sooner than expected.
In his tweet announcing his departure, Semmler pointed out that leaving a position he had held for two years and his colleague, Robert "hexagrams" Kirkbride, with whom he had a real synergy wasn't an easy decision. We wish him all the best for his future career.
See you on 8 February for the beginning of Overwatch League Season 3 and see what impact these many changes will have on the competition.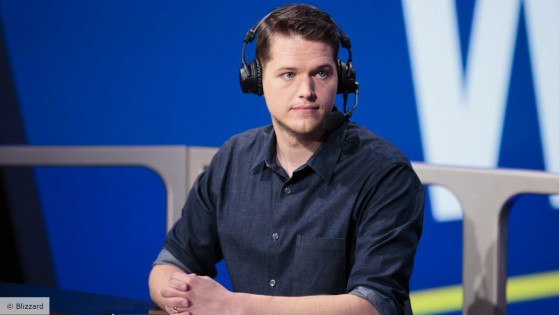 overwatch-esports
As the year came to an end, Christopher "MonteCristo" Mykles and Chris Puckett announced they would no longer work on the OWL.