The news came as a surprise to many fans. Veteran Overwatch caster Christopher "MonteCristo" Mykles has officially announced that he won't be back for the new OWL season. He was one of the most popular and longest-serving casters in the league.
Mykles revealed in a Twitter thread that his departure was linked to that of Nate Nanzer, former commissioner of the Overwatch League. He and the new leadership were too different in their vision of his work and the future of the League, so he made the decision not to renew his contract with Blizzard to pursue new career opportunities. However, he said that he hopes to work with them again in the future.
As for Puckett, he posted a video on his Twitter account in which he also announced that he's leaving the League to become a freelancer. This decision followed a promotion for his wife that meant they had to move back to New York City — at odds with the Los Angeles-based OWL.
Puckett says this new status will allow him to explore new horizons regarding the esports scene. In his video he mentions games such as Rainbow Six, Apex Legends and Fortnite — not forgetting that he's first and foremost affiliated with Xbox Game Studios' main game Halo as a former professional player and commentator. We can expect his return to his favorite video game series with the upcoming release of Halo Infinite.
The Overwatch League 2020 will resume with major staff changes, and with the League starting up again in February, anything can still happen...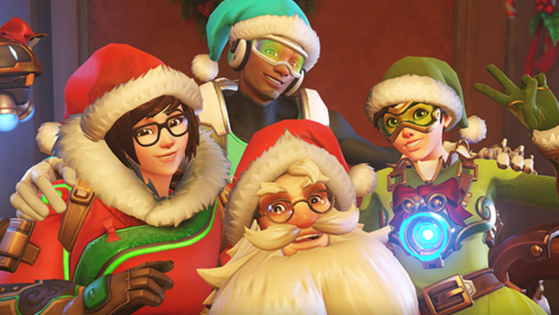 This year has been a complicated year in Overwatch, especially with the Double Shield meta being quite a lot questioned by the community. However, the past year was also the announcement of Overwatch 2! For this Christmas and the upcoming year, here's our letter to Santa Jeff!