Robin Seunghwan Lee, the general manager of the London Spitfire team announced on Twitter the intention to retire the jersey numbers of the 7 historical winners of the Overwatch League in its first edition in 2018. This is not the first time that this has happened, in fact, two months ago Seoul Dynasty CEO Arnold Hur announced the retirement of Ryujehong's jersey number (14) to express the gratitude of the coaching staff to this emblematic player, who has now left for Vancouver Titans.
The following numbers are now removed and locked by the structure:
13

: Joon-yeong "Profit" Park (now playing for Seoul Dynasty)

20

: Ji-hyeok "birdring" Kim (now playing for Los Angeles Gladiators)

7

: Jae-hee "Gesture" Hong (now playing for Seoul Dynasty)

19

: Jun-ho "Fury" Kim (now playing for Philadelphia Fusion)

22

: Seung-tae "Bdosin" Choi (now playing for Seoul Dynasty)

4

: Won-sik "Closer" Jung (now playing for Dallas Fuel)

8

: Jong-seok "NUS" Kim (free agent)
A common practice in US sports, retiring a jersey number shows gratitude to a player and honors a team's historic players. This is only the second time this has happened in the world of esports, and it represents one more step in the recognition of the world of esports.
The third season of the Overwatch League begins on Saturday, February 8 at 10 AM (PDT) at the Manhattan Center in New York City and Arlington, Texas. Don't miss the event and follow the evolution of the new teams on the Overwatch League Twitch channel.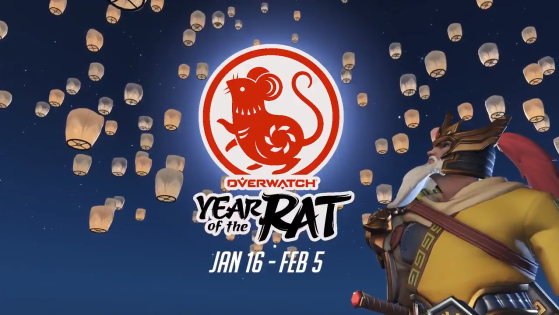 With an earlier start than usual, Overwatch kicks off the Chinese New Year festivities! Read all about the Year of the Rat event taking place from January 16 to February 5 in this article.