Blizzard has decided to cancel the Overwatch League homestands taking place in China in February and March 2020. This decision follows the relocation of the Shanghai Dragons and Guangzhou Charge teams to South Korea in order to protect the health of the players and staff. The coronavirus continues to make more and more people infected, so it's essential to protect the health and safety of the players but also the fans who had to travel to the league weekends.
Homestands situation
List of cancelled games
Shanghai Dragons: Week 2 (February 15-16)
Guangzhou Charge: Week 3 (February 22-23)
Hangzhou Spark: Week 4 (February 29 & March 1)
Guangzhou Charge: Week 6 (March 14-15)
Guangzhou Charge: Week 7 (March 21-22)
A total of five homestands have been cancelled, affecting a total of 27 matches for the beginning of the 2020 Season of the Overwatch League.
We don't have any information concerning the reschedule of these matches. Blizzard hasn't yet communicated on the subject and indicated that the date and location of these future matches will be announced at a later date. These matches might be played at the Blizzard Arena in Los Angeles as it was the case for previous seasons.
The first homestands will take place in New York City and will begin on February 8 with an opening match opposing Paris Eternal and Toronto Defiant.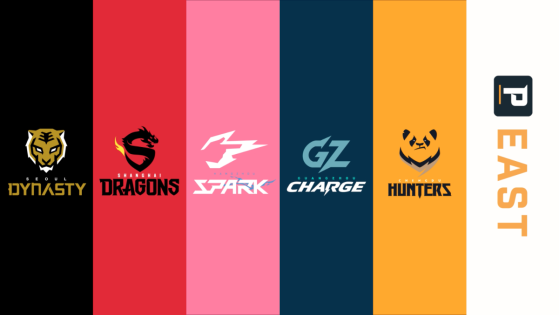 overwatch-esports
Guangzhou Charge and Shanghai Dragons have announced that their players are moving to South Korea to avoid the coronavirus outbreak. Chengdu Hunters took the decision to stay in China despite concerns about the coronavirus.