Having brought a new physics system to the game, patch 11.50 naturally brought some bugs to Fortnite's live servers. Some of them were harmless and had no real impact, but others were much more annoying for players. For example, this was the case for the console bug that prevented easy tapping on the weak points of objects in order to harvest resources.
Players affected by this problem collected resources slower and took longer to break objects in the world. The gameplay was irreparably altered, especially since this bug affected a large part of the console community.
Epic Games has announced that a hotfix has been deployed, under the name v11.50.1, and applies to Xbox One, IOS and Nintendo Switch. This express patch fixes the weak points pickaxe bug but also other issues encountered on consoles. Only hitch: it seems that this patch isn't yet applied on PS4. It'd better be as soon as possible, otherwise players on that platform will have to wait until February 20 and the beginning of Chapter 2 Season 2 to see this patch applied in Fortnite.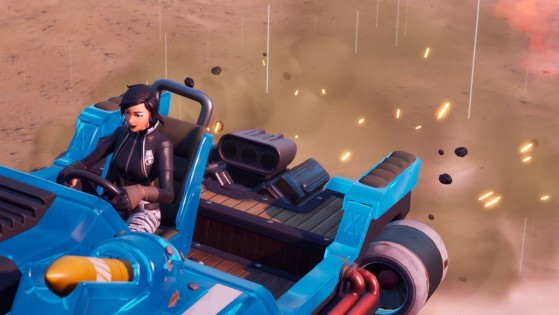 Fortnite 11.50 patch notes doesn't explicitly mention this, but boosting the speed of your motorboat on land — via your harvesting tool or by firing missiles — is no longer possible at the moment.