The League of Legends Championship Series entered its seventh week last Friday with a bunch of new faces on the stage.
Counter Logic Gaming decided to promote their Academy player Oh "Wind" Myeong-jin to replace Trevor "Stixxay" Hayes in the botlane — a debatable choice that was eventually rewarding since CLG grabbed their third victory yesterday.
This change intervenes just a few weeks after CLG started to shuffle their rosters as a response to their disastrous placement in both the LCS and Academy standings.
On February 19, Eugene "Pobelter" Park left his coaching position at Team Liquid and joined back his old team to play in the midlane. The veteran, who previously played for Evil Geniuses, Immortals, Team Liquid and FlyQuest, had only played for CLG for seven months back in 2015. This change made sense last week after the announcement of Lee "Crown" Min-ho's departure.
Golden Guardians also changed made some changes to their roster as they brought Huhi from their Academy team to replace Keith in the support position.
Their decision was definitely right as GG managed to defeat Dignitas yesterday — but it remains to be seen if it will change anything tonight, as the Guardians meet the leaders of the split, Cloud9.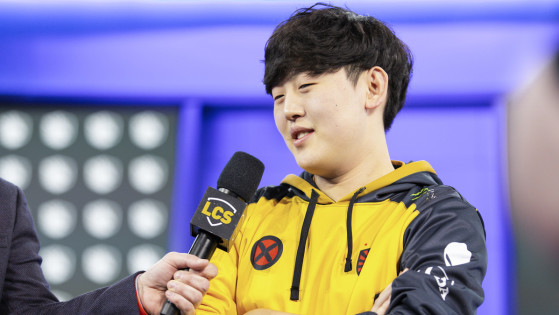 lolesports
Doublelift missed Week 6 because he was ill, but the decision to bench him for this week matches is apparently due to another reason...