Photo courtesy of Riot Games.
Because he was sick, Yiliang "Doublelift" Peng didn't play during the last week of the League of Legends Championship Series. As a consequence, Academy player Edward "Tactical" Ra was brought to replace him. A bold move from Team Liquid that eventually paid off since they obliterated both Team SoloMid and 100 Thieves.
However, Team Liquid CEO Steve "LiQuiD112" Arhancet recently announced on Twitter that Doublelift will also be benched for the upcoming Week 7.
He explains that this decision wasn't taken "because of any illness". Actually, it seems that Team Liquid will now have two bot laners, and that they "will be deciding week to week the roster that will play on game days."
Quickly after Arhancet's announcement, Doublelift himself tweeted to apologize to all the other members of his team.
What do you think of this change? How do you feel about Doublelift's level this season? Feel free to drop your opinion in the comment section below!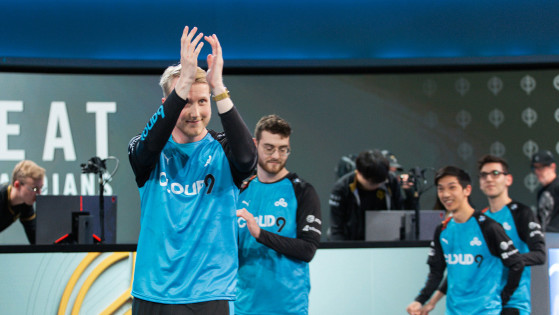 lolesports
Cloud9 proved they were the best LCS team, defeating FlyQuest in a clean sweep. It also meant they ended Playoffs with just two losses on their record.