League of Legends won't see a major update until Season 13. Like many, developers at Riot Games are taking a few days off to prepare for next year — even though they've already started their work. The first changes have already been announced for the start of the next season, particularly in terms of certain problematic objects such as the Jak'Sho, the Proteiforme, changes which should arrive with the first patch of the year, the official date of which we now know. .
Season 13 patch dates
There will be no revolution in the rhythm of updates in 2023. They will take place every two weeks (with some exceptions with three-week gaps), and will take place on Wednesdays (and two Thursdays). The game will receive a total of 24 patches, like this year, and the last one will be deployed in game on December 6th.
Patch 13.1: Wednesday, January 11

Patch 13.2: Wednesday, January 22

Patch 13.3: Wednesday, February 8

Patch 13.4: Thursday, February 23

Patch 13.5: Wednesday, March 8

Patch 13.6: Wednesday, March 22

Patch 13.7: Wednesday, April 5

Patch 13.8: Wednesday, April 19

Patch 13.9: Wednesday, May 3

Patch 13.10: Wednesday, May 17

Patch 13.11: Wednesday June 1st

Patch 13.12: Wednesday, June 14

Patch 13.13: Wednesday, June 28

Patch 13.14: Wednesday, July 19

Patch 13.15: Wednesday, August 2

Patch 13.16: Wednesday, August 16

Patch 13.17: Wednesday, August 30

Patch 13.18: Wednesday, September 13

Patch 13.19: Wednesday, September 27

Patch 13.20: Wednesday, October 11

Patch 13.21; Wednesday October 27

Patch 13.22: Wednesday, November 22

Patch 13.23: Thursday, November 21

Patch 13.24: Wednesday, December 6

As you will have understood, season 13 will begin just after the arrival of the first patch of the year, 13.1 , scheduled for Wednesday, January 11 (one week after the date estimated by many). You therefore have one month left to prepare and assimilate all the changes brought about by the preseason.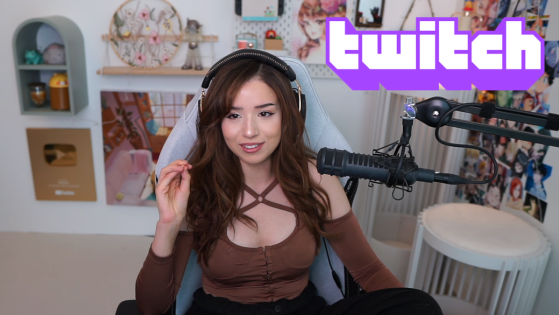 After a month-long hiatus, streamer Pokimane recently spoke about the reasons for this brief departure from Twitch. According to her, it is complicated to keep her creative spirit until she feels fulfilled in her personal life, she is not an actress!