Over the 13 years of League of Legends, we've seen many champions change positions as patches progressed and items gave them more impact in one way or another. One of the examples we could give is the case of Morgana. We saw the champion in the jungle , at the time of MSI 2021, at mid or support position (her majority role).
And speaking of mages, one of those who received a makeover in a matter of weeks is Azir. The Emperor of Shurima went from being one of the dominant mid lane mages in recent Worlds to a support role at the start of preseason.
Azir, the new meta support or a situational choice against Heimerdinger?
For now, the best way to see what the League of Legends competitive season has in store for us is the Demacia Cup. For those who don't know what this tournament is, it takes place in China and is used to test the new champions or the modifications of these last patches and to gauge the level of the teams.
Let's get to the heart of the matter , Azir is having a lot of impact right now in the meta for several reasons:
He has strong lane pressure with his soldiers

He has a mobility that allows him to avoid ganks or initiations from the opponent.

It is effective against Heimerdinger

He can initiate a fight with his ultimate

The current meta tends to favor burst champions or assassins

The first real tests to measure the impact of this pick could come with the start of the main regional leagues , LCK, LPL and LEC, as well as potential ERLs like the Super Liga and the LFL. Before that, there will be a very important patch, because January 11 will mark the start of Season 13. We will then see if the Emperor of Shurima continues to occupy a support role or if, over time, he will become strong on the mid lane after possible improvements to mages.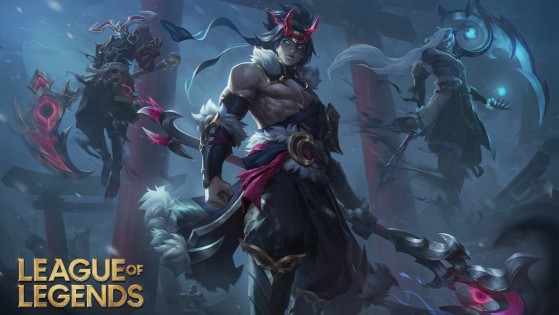 Currently, many League of Legends players are complaining about some champions' ability to heal as if they were potential Wolverines. Would the solution be to return the bleeding to its former level? The reality is unfortunately more complex.