Scheduled to take place with Build 35432 of the World of Warcraft Shadowlands Beta, the deletion of all characters created on the Beta took place this Thursday, August 06, 2020. From now on, testers no longer have the ability to create max level characters instantly, instead they must take part in leveling from level 50 to 60 before they can access high level content.
The character copy is still available, even for players from European kingdoms.

Known Issues

On first logging in, testers will not be able to make a Death Knight, Demon Hunter, or Allied Races character. Until this is fixed, you can make a level 50 template, log in to that character, and then log out. You should then have full access to create any classes or race.

After doing a character copy, you should begin with the quest "A Chilling Summons" to avoid potential difficulties. Some Demon Hunter player-characters may have missing facial features. This may be fixable by going to a barber shop and changing your tattoos. Forthcoming adjustments to heirloom bonuses are not yet implemented.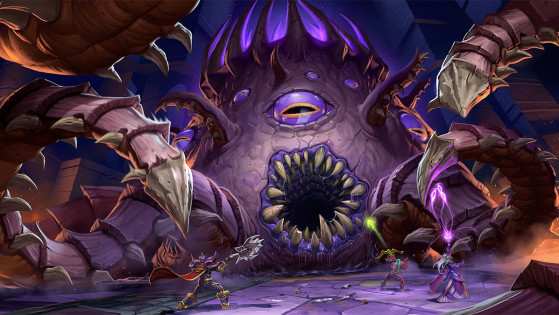 While the Doors of Ahn'Qiraj are already open on some American and Chinese kingdoms, a dozen guilds have already put an end to the existence of C'thun and his minions. The record for the death of the Old God currently stands at 24 minutes.