Due to travel restrictions and measures that were taken to fight the Covid-19 all around the world, all offline events from the Capcom Pro Tour 2020 have been replaced by 18 regional tournaments played online.
The stakes have never been higher as the winner of each of these tournaments will automatically qualify for the Capcom Cup 2020.
In addition, the reigning champion iDom is guaranteed to play, with the last spot awarded to one of the 31 finalists of the Capcom Cup 2019, chosen by a community vote.
Among the 18 regional tournaments, the Capcom Pro Tour Online 2020 North America will determine who'll be the region's representative, this weekend!
Schedule
Day 1 — Pools: August 15 at 12PM
Day 1 — Top 16: August 15 at 5PM
Day 2 — Top 8: August 16 at 5PM
Capcom Cup 2020 Format

Due to COVID-19, all offline events have been cancelled, forcing the organizers to change the format, notably shifting the number of qualified players from 40 to 20.
These qualified players will include:
Capcom Cup 2019 winner

Winners of the 18 online events, including the Capcom Pro Tour North America

A fan favourite among the Capcom Cup 2019 participants, voted by the community
The tournament will split players into four groups of five players each.
Seeding available on

the CPT ruleset

Top two players from each group advance to the final bracket.
Where to watch
From August 15 to 16, you can watch the American qualifying phase for the Capcom Cup! Here are the different viewing platforms for an uppercut-rich weekend: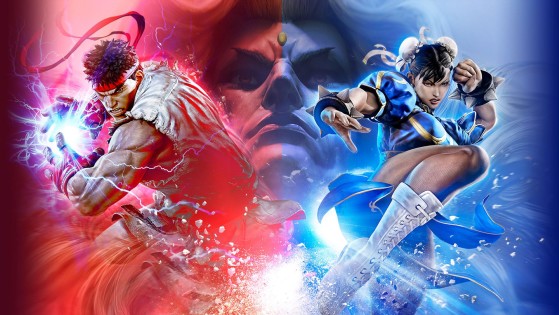 In lieu of the traditional Evo reveal, Capcom took to a live stream to unveil its roadmap for Season 5 of Street Fighter V: Champion Edition. This included four new character reveals, a plug for Street Fighter League Season 3, and that man Kenny Omega.
Original content by Camille"Effylia" Bouin.