It was during the Cygames Summer 2020 SP livestream that we were able to learn about the next character available in DLC, namely Belial. The latter had already been announced in 2019 and it resurfaces this time with a trailer showing us its incredible power.
Through this video presentation, we can get a preview of his move set. Once again, the animations are very elaborate and there will be a small bonus for those who buy the DLC since a costume for your avatar will be offered. The latter will allow you to become evil incarnate.
This trailer doesn't reveal us that since it announces the release date of version 2.0 of the game with a rebalancing of all the characters as well as the arrival of Belial. The versus rank will also be reset and the arrival of the second character pass containing 6 new fighters (5 in fact, since Belial is one of them).
For all that, we have a date and it will be September 24, 2020 which will sign the arrival of season 2, get ready!
One last piece of information teased by this short but rich video is the next character joining the second character pass. This is Cagliostro and will be voiced by Sakura Tange (Kasumi's voice actor in Dead or Alive). This new fighter is scheduled for late October according to this image.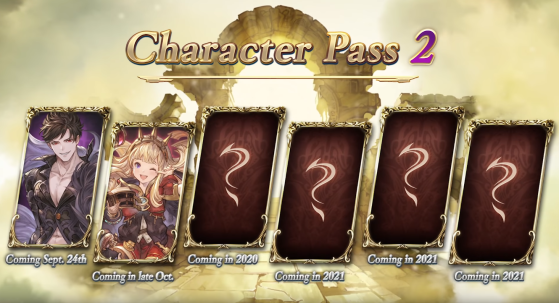 Update 1.40
The game have been updated with the arrival of new chapters for the RPG mode. You will find chapters 41 to 45 there as well as a Time Attack mode for boss fights will also be set up.
A new event called GBFS: Blitz allows you to increase your rank and earn rewards by competing against other players. Just to clarify, the rank of this event doesn't affect the rank of Versus mode.
The following chapters will be scheduled for early 2021 according to the road map provided by Cygames.
Original content by Donovan"ZeroAk" Plault.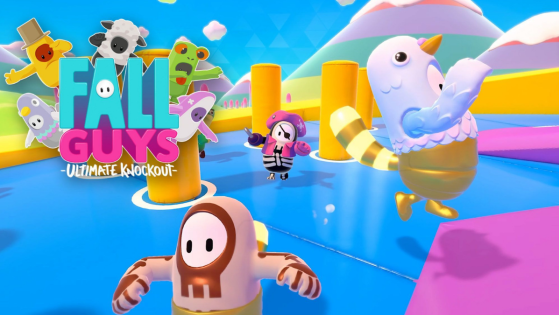 This Wednesday August 12 there will be an update on Fall Guys. The latter will bring many fixes and a new mini-game that we liked a lot during the beta.