Trundle joins the Champions of Runeterra. He is the first hero to benefit from a new mechanic, Behold.
New Hero: Trundle
Trundle

Ice Pillar

Trundle's Icequake
Trundle belongs to the Frejlord region and uses the mechanics of Behold when leveled up. His signature card, Trundle's Icequake, is one of the few cards that inflicts area damage. Looking at the package offered by the Troll King, it looks like Trundle will fit well in a Midrange / Control deck and could perfectly well take Sejuani's place in the Ashe / Sejuani deck.
Original content by Charlan.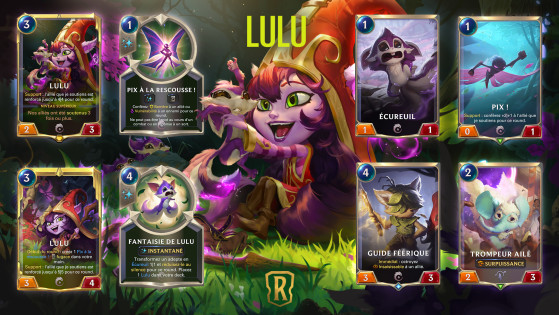 The second hero to join the roster, Lulu, will be available on August 26 for the release of Call of the Mountain. Here's a summary of her characteristics and mechanics.