A week before the release Legends of Runeterra Call of the Mountain expansion, four heroes have been revealed so far. Taric, Lulu, Trundle and now, Nocturne.
Nocturne has a new keyword: Nightfall. This new mechanic activates when you do NOT play a card in the first round.
Nocturne is close from Ashein terms of cost and statistics, and she also prevents the enemy from attacking and can take value-trades or scratch life points from the opposing Nexus. At first glance, Nocturne fits well in a deck with Ashe.
Regarding the other cards announced, we will especially remember the Stalking Shadows which allow you to draw a card and its ephemeral version. Shroud of Darkness and Risen Mists will be able to activate the Nightfall mechanics easily thanks to the stored mana gems.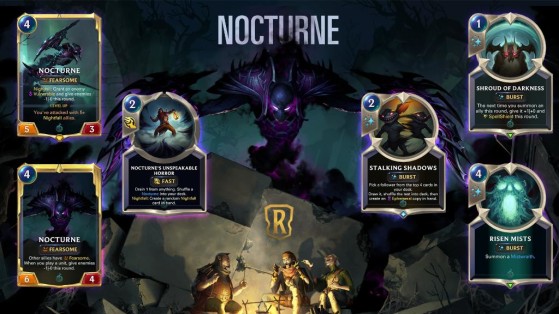 Original content by Charlan.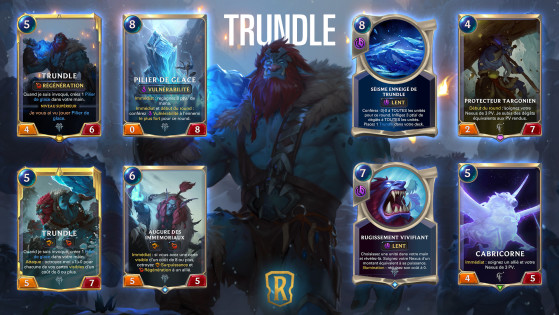 Trundle, King of the Trolls, joins the expansion as champion, along a new mechanic: Behold