K/DA, the virtual group made up of League of Legends champions Ahri, Kai'Sa, Evelynn, and Akali, is finally back.
Two years after their debut, POP/STARS, K/DA have dropped a new single, The Baddest. Riot also revealed that an EP is also in the making, and is expected to be released before the end of the year.
Watch the official promo video below:
Both Soyeon and Miyeon of the K-pop supergroup (G) I-DLE have returned from their contribution to POP/STARS, but they are accompanied by two new artists. Bea Miller and Wolftyla have replaced Madison Beer and Jaira Burns respectively.
Regarding the EP, which will include The Baddest, new collaborations will be forged in order to diversify the style of the group. Previously more oriented towards K-pop in its early days, the aim is to adopt a more international pop flavour.
The artists featured on The Baddest and the other songs from the upcoming EP will be collaborators, allowing K/DA to welcome a wide variety of talented musicians to be involved.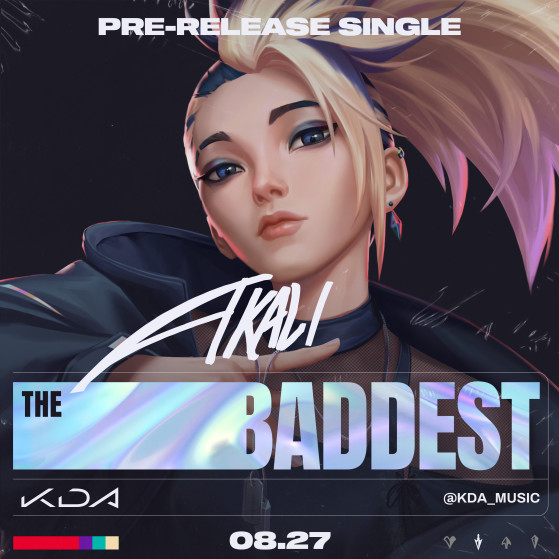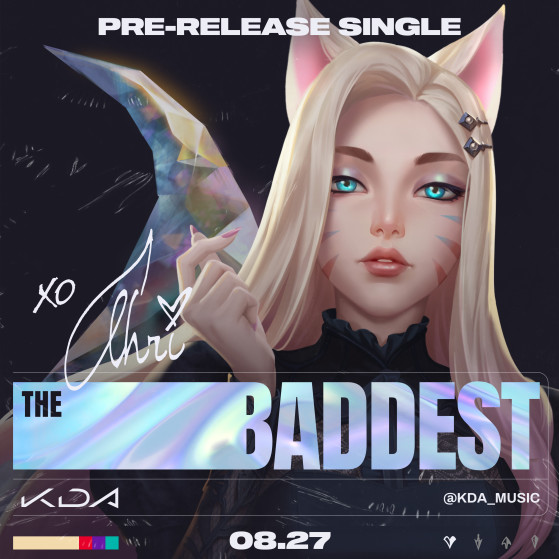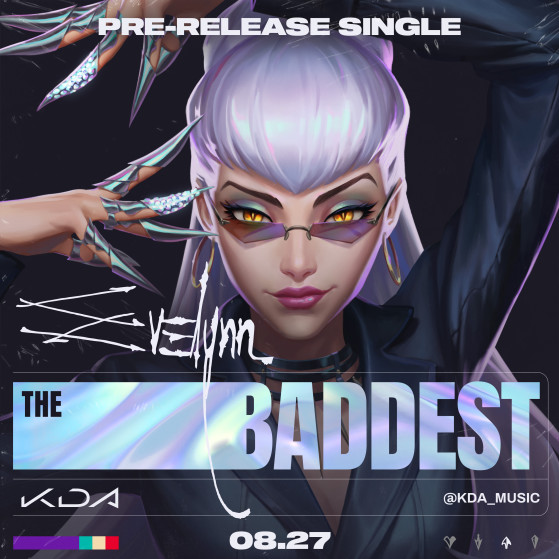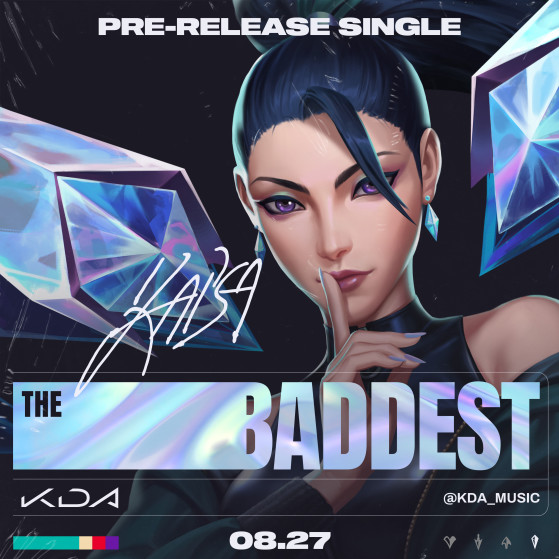 "Ever since K/DA premiered their explosive track POP/STARS at the 2018 League of Legends World Championships, fans always ask what's next for the group," said Toa Dunn, Head of Riot Games Music. "We can't wait for everyone to hear the new track today, followed by the EP later in the year, which is packed with tons of surprises for League of Legends and K/DA fans to enjoy."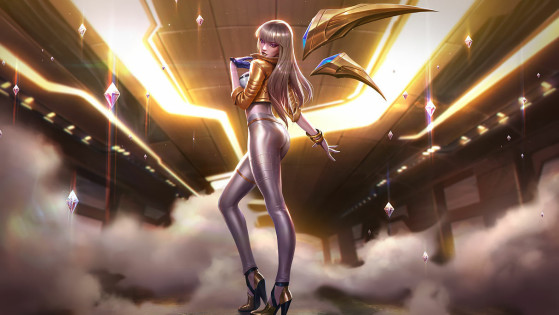 It's official! K/DA, the virtual group consisting of Ahri, Akali, Kai'Sa and Evelynn, are making a grand comeback, with new music teased for release on YouTube on August 27.
Additional content by Cthulhu.