It's now official, Samira, the Desert Rose, is the new ADC to join League of Legends. The first leaks at the end of July already announced a pretty badass champion from Shurima living in Noxus and wielding two weapons. Here are the details of the files spotted by the dataminers on the PBE.
"Samira stares death in the eye with unyielding confidence, seeking thrill wherever she goes. After her Shuriman home was destroyed as a child, Samira found her true calling in Noxus, where she built a reputation as a stylish daredevil taking on dangerous missions of the highest caliber. Wielding black-powder pistols and a custom-engineered blade, Samira thrives in life-or-death circumstances, eliminating any who stand in her way with flash and flair."
Statistics
Base MR: 30

MR Per Level: 0.5

Base AD: 59

AD Per Level: 2.3

Base Armor: 28

Armor Per Level: 3

HP Per Level: 88

Base HP: 600

HP Regen Per Level: 0.11

HP5: 3.25

Attack Speed Per Level: 3.3

Base MoveSpeed: 335

Attack Range: 500

Mana Per Level: 38
Skills

Passive - Daredevil Impulse
Samira builds a combo by hitting Attacks or abilities unique from the previous hit. Each one increases her Style, from "E" to "S" grade (6 total). Samira gains X% Movement Speed per grade.
Samira's attacks in melee range deal an additional X magic damage, increased up to X based on the target's missing Health.
Samira's Attacks against enemies affected by Immobilizing effects Knock Up for 0.5 seconds and deal damage over 6 separate attacks. Samira dashes into range against targets slightly outside her Attack range.

Q - Flair
Samira fires a shot, dealing X physical damage to the first enemy hit.
If this ability is cast towards an enemy in melee range, Samira will instead slash with her sword, dealing X physical damage.
Either hit can critically strike for 25% bonus damage.
If cast during Wild Rush, Samira will strike all enemies in her path upon completion.

W - Blade Whirl
Samira slashes around her for 1 second, damaging enemies twice for X physical damage each and destroying any enemy missiles that enter the area.

E - Wild Rush
Samira dashes through an enemy or ally, slashing enemies she passes through and gaining Attack Speed. Killing an enemy champion refreshes this ability's cooldown.

R - Inferno Trigger
Samira can only use this ability if her current Style rating is S.
Samira unleashes a torrent of shots from her weapons, wildly shooting all enemies surrounding her 10 times over 2 seconds, each shot dealing X physical damage and applying lifesteal. Each shot can also critically strike.
Skins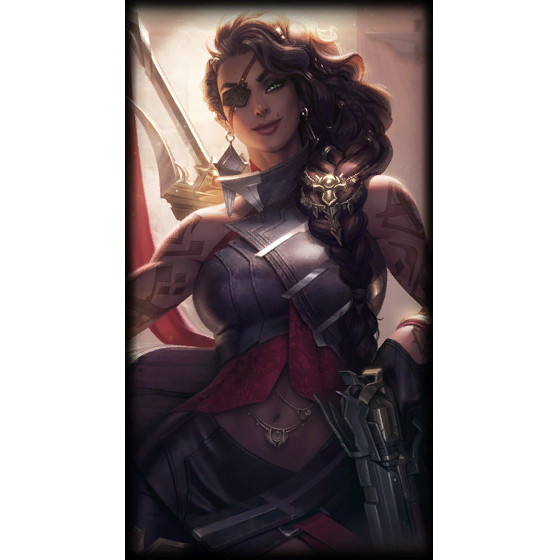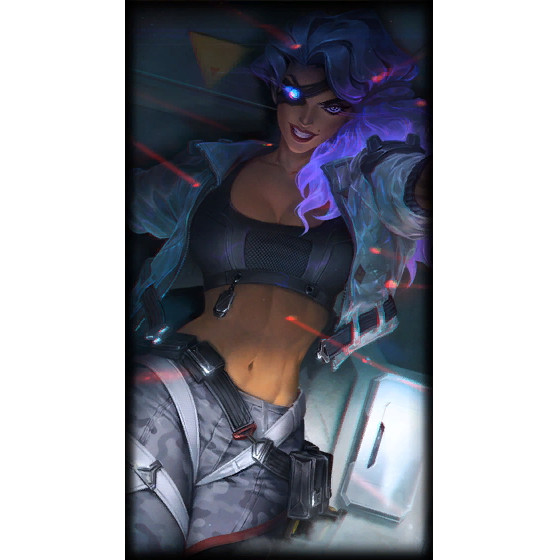 Original content by "Cthulhu".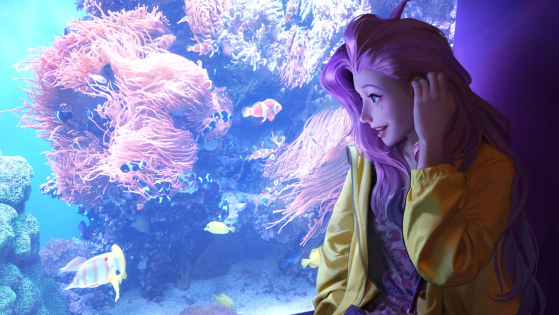 While Yone has just landed in the rift, Riot Games has already started teasing one of its next characters. We can follow a mysterious musician by the name of Seraphine on social media.