Rising to prominence with victory over Joan "Shanks" Namay Millones at Stunfest 2019, Wawa was picked up by the esports division of football club AS Monaco.
He reaffirmed his potential at Ultimate Fighting Arena (UFA) in Paris later that year, before picking up a win at the Red Bull Japan — as a Saga event, one of the premier tournaments on the Dragon Ball FighterZ World Tour.
The World Tour Finals didn't go so well for Wawa, despite the event being held in his home country — he failed to make it out of Groups.
The 2020 calendar being severely affected by the COVID-19 pandemic was ultimately detrimental to his relationship with Monaco.
While the reasons for the separation have not yet been communicated, we can assume that the club saw no reason to keep a player who was not very active on social networks, and who doesn't particularly like to stream or play online.
It has been a year where these qualities have taken on more importance, given the cancellation of numerous tournaments and the long wait for the national championships.
The end of this deal won't stop Wawa from attempting to defend his title of best French player in October.
The kid who revealed the true strength of BaseKu (Base Goku), previously considered a low-tier character, has certainly not finished his journey.
Despite his shyness, he remains a player loved by the community — one which had mobilized to send him to EVO 2019, where he finished in the top 15 despite not having optimal preparation time.
On the flipside, Monaco hasn't appeared to lose interest in fighting games completely despite the departure of Wawa and Smash Ultimate player Vincent "VinS" Goossens — Nathan "Mr. Crimson" Massol and Kilyan "Kilzyou" Faucheux remain contracted to the team for Street Fighter V.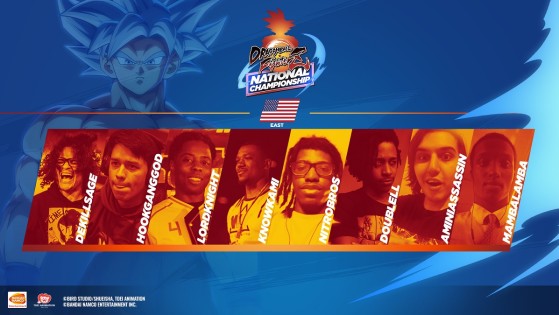 esports
We now have more information about the Dragon Ball FighterZ National Championship that will take place from October to December. The schedule, format and participants were revealed during the Dragon Ball FighterZ Show.