Samira is now available in League of Legends. Landing a week after Patch 10.19, she can be purchased from the store for 7800 Blue Essence or 975 RP.
Coming as no surprise to anyone she is completely broken and unbalanced, something PBE testers have been saying for quite some time. It appears Riot have not made any changes before deploying her to the live servers.
Just take a look at the compilation of videos that we have put together below — you'll soon agree.
Samira is enough on her own to end not a few rivals at the same time, even entire teams. Her combination of abilities makes her totally unpredictable, while her healing allows her to carry out long sustained fights over time.
In the video above, the first two kills are 1v1 in the top lane, and we can see how relatively easy it is to achieve the Style S needed to unlock the use of her ultimate.
This is key, since we previously thought it would be complex to carry out this process — in fact, nothing could be further from the truth.
Lastly, take a look at Samira's abilities in teamfights in the last part of the video:
Here you can see the devilish mobility Samira has, as well as her self-healing.
Talon finishes his combo, but it barely takes her to half health, while Samira still has many resources to continue applying damage.
When Swain arrives, her ultimate is enough to heal herself greatly while ALSO opening a window of opportunity to finish off Talon.
After that, she just resets her combo to finish off both Kindred and Swain.
And so, we end up with the one thing everyone wants to see — a Pentakill.
It seems that the blue team had everything they needed to win, but Samira throws a spanner in the works with the perfect Pentakill — one in which you go fully 1v5.
If I were you, I would instaban Samira in Ranked if your team is not going to play her.
Your partner may not be very good on her, but the truth is that she is so strong that almost anyone can benefit from her enormous power.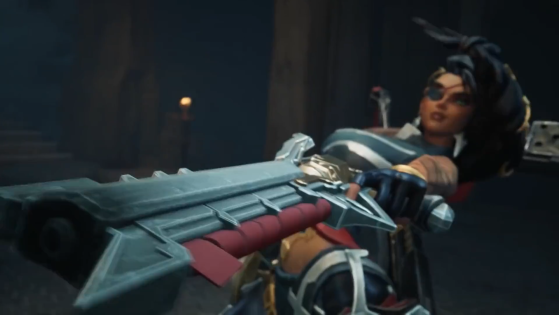 The next ADC to join League of Legends, Samira, has been unveiled by dataminers. Check out her spells as well as her first visuals.