The next information on the Pokémon Sword and Shield expansion pass are here. With "The Crown Tundra" approaching its release date, it was sure that information was going to come soon. Now, we have a date.
See you on September 29, 2020 at 1 p.m. UTC on the official Pokémon YouTube channel for what should be the last announcements regarding this first expansion pass before the release of Part 2.
What to expect
From what The Pokémon Company offers us in general, we will surely have to expect a trailer giving the release date of this long-awaited second part and perhaps more details on its content.
Indeed, in the announcement made on twitter, neither the term pokémon direct or pokémon presents were used. You should therefore not expect content of 10 or even 15 minutes but rather a short video of 2-3 minutes.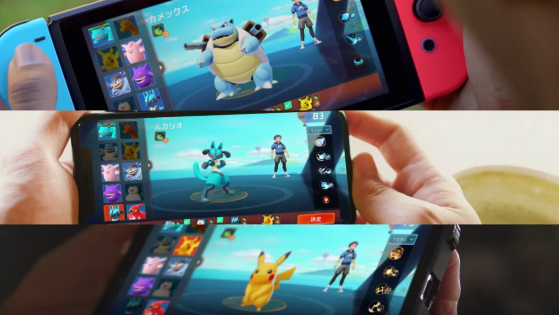 These are the roles you'll play in Pokémon Unite, a new MOBA-style collaboration with Tencent. Details of how abilities and evolutions will work have been revealed, with a style that mirrors the main series.
Original content by Donovan"ZeroAk" Plault.