Just 6,312 people will be allowed to attend the League of Legends World Championship final, held in the Pudong Soccer Stadium in Shanghai on October 31. 
Now, analyst Daniel Ahmad has revealed that over 1.1 million people have registered their interest in those tickets, which will be given away free.
According to Ahmad, winners of the ticket lottery will be announced on October 16, just two weeks before the Finals take place. 
In order to sign up for the ticket lottery, fans must: 
Have a Lv.30 account in League of Legends;

Provide real name and ID details.

Have or Register for a QQ account.
This is to prevent ticket scalping, Ahmad says, where people obtain tickets and then sell them for extortionate rates online or outside the event.
Registration closes on October 12, with the lottery under the supervision of the Shanghai Jing'an Notary Office and Riot Games.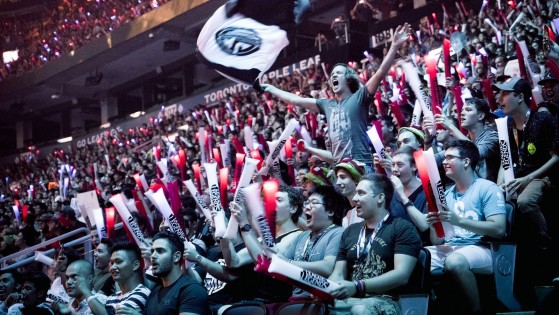 lolesports
As the 2020 League of Legends World Championships unfolds without an audience since Sept. 25, there could be some change before the competition ends: according to Chinese social media website Weibo, the organizers are considering welcoming a small audience for the grand final.