Due to the circumstances stemming from the global coronavirus pandemic, it was widely known that the 2020 League of Legends World Championship would unfold differently from the previous editions.
Indeed, Riot Games took the drastic yet necessary measure to play the competition behind closed doors, without an audience for its entirety. For the tournament to occur without issues, the tournament organizers ensured optimal sanitary conditions to avoid endangering the teams, technical staff and translators.
As such, fans have gathered online to watch the best teams clash. Until now, there was no indication that that would change for the entirety of the competition, even as the Worlds finals is set to take place at the Pudong Football Stadium, which holds a 33,765 seat capacity.
As it turns out, the organizers are considering the option of hosting a small audience to attend the grand final on Oct. 31. Free tickets will be distributed via a lottery among owners of a Level 30 League of Legends account on the Chinese server.
Only 6,312 places in Pudong Football Stadium will be available as drastic health standards will be implemented to ensure the attendees' safety.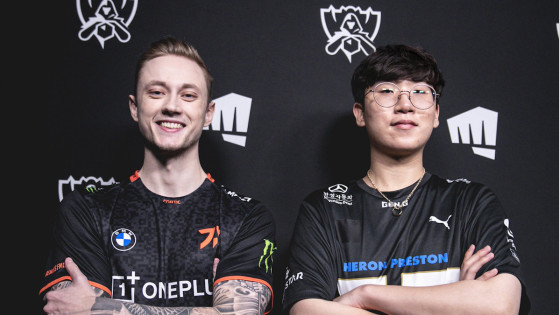 lolesports
The League of Champions Korea (LCK)'s #3 seed, Gen.G, has qualified to the 2020 League of Legends World Championship quarterfinals in first place of Group C ahead of the League of Legends European Championship's (LEC) #2 seed, Fnatic.