FFXIV Patch 5.35 New achievements
The following additions have been made to achievements:
New achievements and titles have been added

The Field Operations category has been added
FFXIV 5.35 Community Finder
The Community Finder is an official site designed to support adventurers in the search for new friends, linkshells, and free companies.
The Community Finder is available by going on the Official Sites in the System menu.
FFXIV Patch 5.35 Resvolved Issues
The following issues have been addressed:

An issue in the instanced dungeon the Heroes' Gauntlet wherein players were unable to progress under certain conditions.

An issue when undertaking the battlecraft levequest "Necrologos: Olidious Separation" wherein the items required for progression did not appear in the correct location, preventing completion.

An issue wherein executing the astrologian action Horoscope while multiple stacks of Horoscope Helios were applied would remove the Horoscope Helios effect from another player.

An issue when viewing the Crafting Log wherein using the "Search for Item by Crafting Method" subcommand causes the interface to function improperly.

An issue wherein the total sum of attributes for Crystarium gear was lower than that of other gear with the same item level.

An issue wherein the items Doctore's Buckler, Qarn Kite Shield, and Conquistador Plate Belt could not be desynthesized.

An issue wherein players did not receive the achievement "Out of the Dark" after using the items Tales of Adventure: A Realm Reborn, Tales of Adventure: Heavensward, or Tales of Adventure: Stormblood.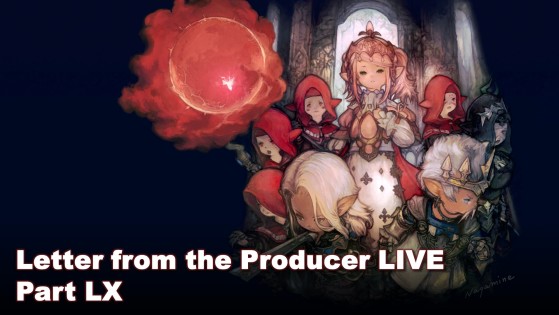 In today's FFXIV 5.4 Live Letter the team revealed the new Eden's Promise Raid, new updates to relic weapons, Emerald Weapon, a new dungeon, and PS5 compatibility news. Here is our 5.4 FFXIV Live Letter Translation.