Square Enix has announced that a demo version for DRAGON QUEST XI S: Echoes of an Elusive Age - Definitive Edition is now available for the Xbox One, PS4, and PC.
The definitive edition was originally released for the Nintendo Switch on Sept. 27, 2019, following the inclusion of Hero in Super Smash Bros. Ultimate. This version adds character-specific stories, orchestrated music, Japanese voice-acting, the ability to switch between 2D and 3D graphic modes, and quality of life improvements.
Players who complete the demo will have their progress carried over into the full game and will also get the X3 "Seed of Skill." It's an extremely generous sample of the full experience, so download it to determine if you should continue your journey when the full game releases on Dec. 4, 2020.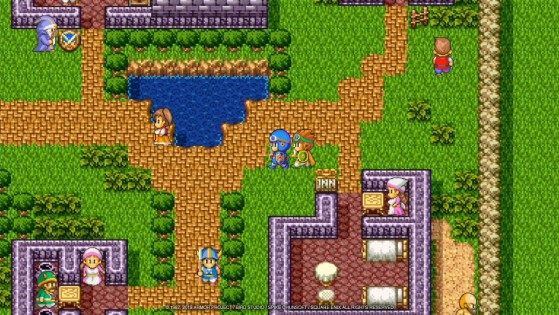 nintendo
Square Ennix announced earlier today that the first three games of the classic franchise Dragon Quest will be coming to Nintendo Switch on September 27.