Every new console delivers new promises, but there's always a constant: better graphics, more realism, and more immersion.
This latest generation is no different, however, there's a word that keeps popping up over and over again – ray tracing. Although it's mentioned constantly, it's a somewhat complicated feature. Let's change that.
Ray tracing is a way to recreate realistic light effects in computer-generated graphics. It's called tracing because it mimes, or "traces" the way light moves in real life when affected by either objects or open spaces.
What that does is give the light a sort of "volume," or depth that it wouldn't normally have. It fills a space with light instead of having the light be just another object on the screen.
In layman's terms, the reason ray tracing is getting mentioned so much is that it's extremely taxing to accomplish, and the new consoles can handle the weight of it much better.
One of the most anticipated games coming out to feature state-of-the-art ray tracing is Cyberpunk 2077 on PC. Nvidia, which makes graphics cards, recently told WCCFTech that ray tracing won't be exclusive to its cards.
"Cyberpunk 2077 uses the industry-standard DirectX Ray Tracing API. It will work on any DXR-compatible GPU," Nvidia said. "Nothing related to Cyberpunk 2077 ray tracing is proprietary to NVIDIA."
Now you're a ray tracing expert, or at least know enough to get through the next generation of hype trailers.
Image Source: CD Projekt Red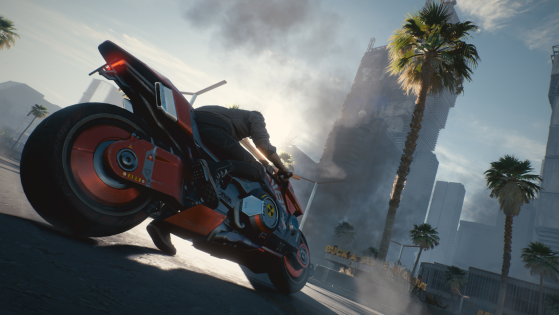 In a statement put out on the game's social media, Cyberpunk 2077 developers CD Projekt Red have announced that the game will be delayed by three weeks to December 10.