Image credit: LoL Esports
Four-time League of Legends world champion coach Kim "kkOma" Jeong-gyun has joined 2020 World Champions DAMWON Gaming ahead of the 2021 League Champions Korea (LCK) season, the team has announced on social media.
With him in tow, DAMWON Gaming can approach 2021 with serenity despite the departures of head coach Yang "Daeny" Dae-in and assistant coach Lee "Zefa" Jae-min to T1. Throughout his career, kkOma has demonstrated his ability to prolong a dynasty and to pivot should things fall apart, as was the case in his tenure within SK Telecom T1 from 2013 to 2019.
Following a dominant 2013 season where SK Telecom T1 (K) lifted the Worlds trophy and their first OGN title, the team seemingly crumbled in 2014 with the ascent of Samsung White and Samsung Blue, only to bounce back in spectacular fashion following the dissolution of sister teams in 2015. Throughout his tenure, SKT T1 reached the World Championship finals four times in five tries, winning three titles — in 2013, 2015 and 2016. The organization also won eight splits out of 15 in the Korean scene since his coaching career began, counting OnGameNet splits.
kkOma has returned to active coaching in his home region two months after leaving China on Sep. 10 to live closer to his family, as he wished to participate in his child's growth. His team at the time, ViCi Gaming, revealed the reason in a statement where they supported his decision and thanked him for the work he had paved within his first (and only) year there.
With him as the head coach, ViCi improved dramatically from a perennial last place squad to a competitive lineup that came close but narrowly failed to reach the playoffs twice in a row in 2020. Despite juggling with multiple players, ViCi finished one series win behind eighth place, with Dai "Cube" Yi's growth as a significant milestone for their year.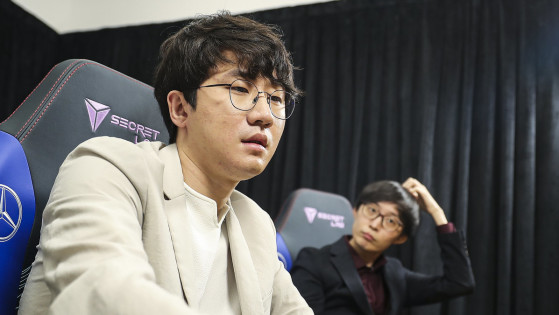 lolesports
T1 have announced that they have assembled their 2021 coaching staff for their League of Legends squad, a storied League Champions Korea (LCK) franchise: Yang "Daeny" Dae-in as their head coach, Lee "Zefa" Jae-min as their LCK coach, and academy coach Bae "Bengi" Seong-woong.