T1 have announced that they have assembled their coaching staff for their League of Legends squad, a storied League Champions Korea (LCK) franchise: Yang "Daeny" Dae-in as their head coach, Lee "Zefa" Jae-min as their LCK coach, and academy coach Bae "Bengi" Seong-woong.
The organization has made a significant move as they hired Zefa and Daeny, the primary members of DAMWON Gaming's coaching staff—one that lifted the 2020 World Championship trophy in 2020. Alongside three-time world champion Bengi, the organization sent a clear message to its fanbase as it seeks to reclaim the top title in competitive League of Legends.
However, the hires follow the previously reported hiring of Choi "Polt" Seong-hun and Nick "LS" De Cesare, the latter which might have fallen through. Polt's signing was confirmed, albeit he will be operating as the League of Legends division's general manager.
As for LS, his speculated signing may have fallen through as his presence within T1's Discord chat drew the ire of Korean netizens. Indeed, they sent a funeral wreath to the team, then added it by sending criticism through a hired LED truck. Their ire was based upon LS's role in the feud between former T1 top laner Park "Untara" Ui-jin and Swedish jungler Sebastian "Malice" Edholm.
The campaign culminated in harassment towards LS as his grandmother was targeted according to Tim "Nemesis" Lipovšek, leading the Western coach to deactivate his Twitter account. Considering T1's announcement, LS's future within the organization is uncertain; whether he will operate in a hidden capacity or be out of their plans remains to be seen.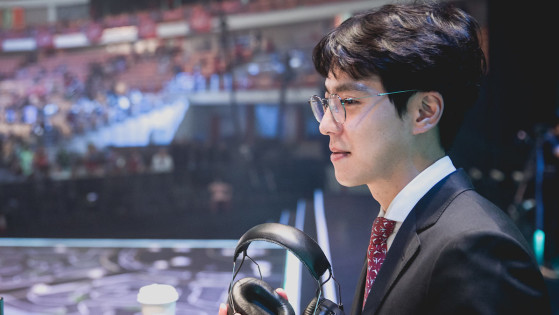 lolesports
Legendary head coach Kim "kkOma" Jeong-gyun has joined DAMWON Gaming ahead of the 2021 League of Legends season. The new head coach replaces the outgoing staff, who are headed to his former organization T1.