The first of the four PUBG Continental Series tournaments to draw to a close, PCS3 Asia looked certain to be heading towards a Korea victory.
Holding a 26-point lead after 18 matches, OGN ENTUS were in prime position to claim the overall victory. However, they choked on the final day, leaving Multi Circle Gaming to sweep up and win by a margin of 17 points.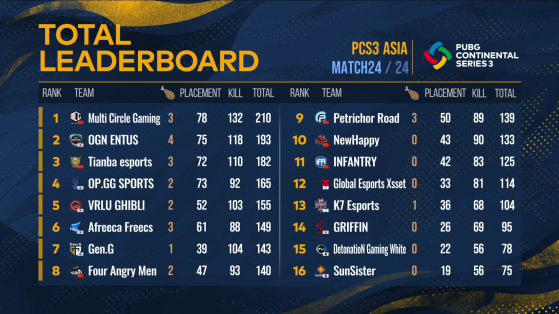 The ENTUS collapse was immense. Having claimed four chicken dinners in the previous two weeks and secured 12 more kills than their nearest competitor, they finished 9th, 13th, 7th and 10th in the final four matches.That netted them just one placement point for the day, and with a paltry six kills, a total of seven points from four matches.
Contrast that with Multi Circle Gaming, who started the day in third, 29 points behind ENTUS and five behind countrymen Tianba esports. There was also an eight-kill deficit to the Koreans.
However, two chicken dinners in the first two games and two more points finishes saw then secure 25 points from placement alone, boosted by a mammoth 28 kills — including 15 alone in the first match.
Tianba started the day well, with fourth and second-place finishes, but their own implosion in the final two matches — last place and thirteenth with a single kill — meant their challenge ultimately failed.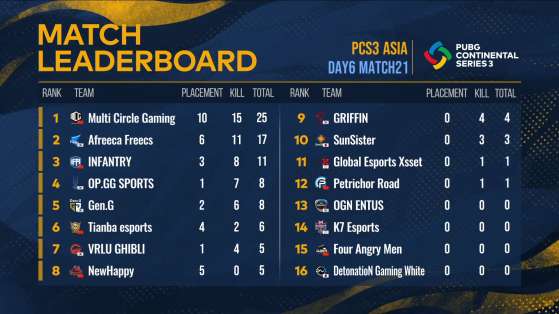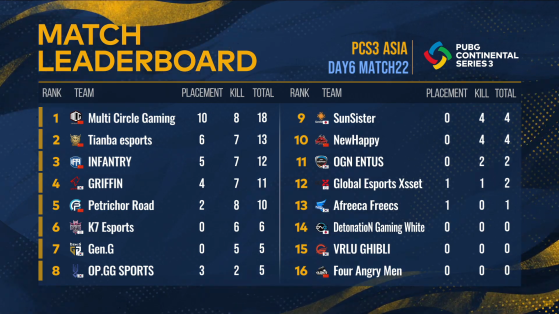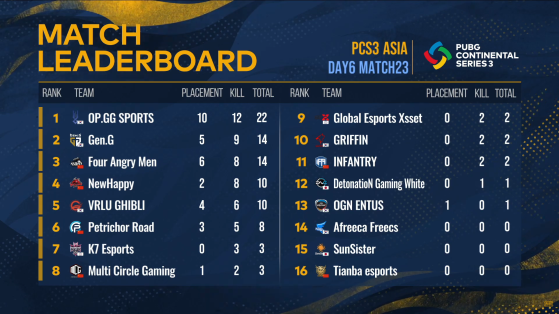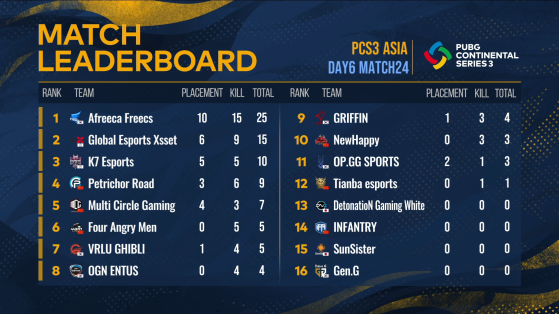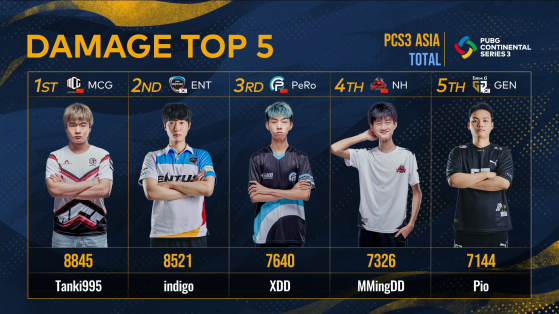 The action resumes tonight with the final day of PCS3 North America.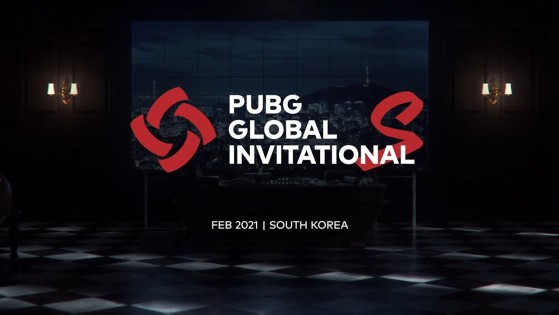 pubg-esports
The PUBG Global Invitational.S will be the biggest and most ambitious PUBG tournament held to date. It will see 32 teams from around the world head to South Korea for an eight-week event, with a minimum prize pool of $3.5m on the table.