From January 14th to January 21st, Call of Duty: Black Ops Cold War zombies  will be free for all players and on all gaming platforms. This is the first time that Call of Duty has made its zombie mode available to the whole world for a free week. To participate, you will simply have to go to the store of your gaming platform and download it!
During this week of testing, you will be able to attempt to solve the secret of Die Maschine, an abandoned WWII laboratory in Poland containing a huge particle collider has opened a rift to inexplicable monstrosities and undead forces.
Players will have the chance to experience everything Die Maschine has to offer, including the main Easter Egg.
There will also be opportunities to play the new "Cranked" game mode. Once the first zombie enters the map, a countdown clock will begin. If the clock reaches zero, you will explode and the game will end so be sure to keep slaying the undead to survive!
PS4 and PS5 players will be able to enjoy the exclusive Onslaught mode. Teams of two will fend off the undead on a range of Multiplayer maps.
Head to the store to access a free week of Zombies!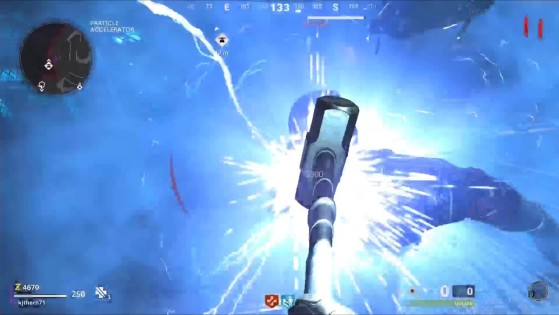 Do you want to become Thor in Black Ops Cold War Zombies? Find out how in this guide!