Image source: LoL Esports
League of Legends color caster and analyst Indiana "Froskurinn" Black has stepped away from the League of Legends European Championship (LEC) for 2021, citing her wish to pursue management and development opportunities.
In doing so, Froskurinn halts League of Legends coverage for the time being, a matter in which she has been involved since 2013 as she covered the Chinese League of Legends scene alongside coach and content creator Kelsey Moser consistently for two years on third-party podcast China Talk, as well as a color caster on broadcast from 2014 to 2018.
The multitalented caster then joined the League of Legends European Championship (LEC) crew from 2018 onward, working alongside friend and fellow caster Daniel Drakos, as the pair frequently joined forces to entertain and inform viewers on a game-by-game basis, commentating games and participating in entertaining preshow segments.
Froskurinn was also active away from League of Legends broadcasts. In 2015, she worked as an assistant coach for Dignitas's European squad in 2015—a squad that qualified to the European LCS and reached the 2016 World Championship under the Splyce brand and featured top laner Martin "Wunder" Hansen, mid laner Chres "Sencux" Laursen and bot laner Kasper "Kobbe" Kobberup. In 2020, she expanded her horizons and worked on a freelance basis in the simracing community alongside OverTake as a show host for Nitro Nights.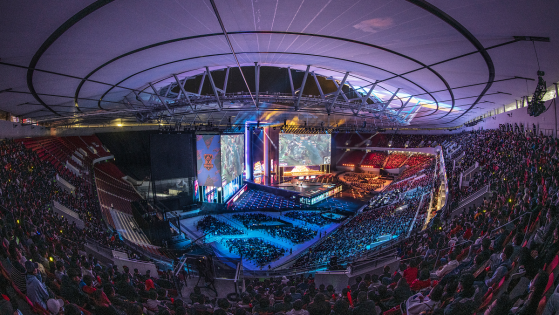 lolesports
The various League of Legends competitions around the globe are getting under way for the 2021 Spring Split. Here are the dates for each region — the LEC, LCS, LPL, LCK, VCS, LJL, TCL, PCS, LCL and CBLoL.