The second half of Season One for Black Ops Cold War is in full swing. 
With the release of a brand-new Fireteam map and game modes, Treyarch has revealed the roadmap for the second half of the season. 
Named Season One Reloaded, the roadmap details all content that is expected to be released before the end of Season One.
Find everything you need to know about Season One Reloaded in this handy article!
Zombies
For Zombies, the second map of the Dark Aether storyline has been revealed. 
Set in Vietnam, Firebase Z will release on February 4th. 
Alongside a new map, the new Cranked game mode has gone live across all platforms.
From January 14th to January 21st, a free week of Zombies is available for all players. 
Cosmetics, Weapons and Operators
Season One Reloaded will also contain a range of new cosmetic bundles, Operators and weapons to unlock.
Operator Zenya will be available to unlock by purchasing a cosmetics bundle from January 21st while the Wakizashi melee weapon is available to unlock right now!
New Maps
The first of two new maps to be introduced in Season One Reloaded is Sanatorium. The new Fireteam map is set in a Soviet experimental health retreat and plays host to large-scale action. 
The second is the return of a Black Ops 2 classic. Express will be making its return on February 4th.
League Play
After months of speculation, League Play is finally making its debut on Black Ops Cold War. 
According to the roadmap, the playlist will be launched at some point during the second half of Season One.
Warzone
It's not just Black Ops Cold War that is receiving new content.
For Warzone, a total of four new playlists will arrive during the season.
Buyback

Armored Royale

Mini Royale

Warzone Rumble
Multiplayer Game Modes
Before the launch of Season Two, a variety of new modes will be arriving. 
Dropkick is already available while Snipers Only Moshpit and other unannounced modes will be coming soon.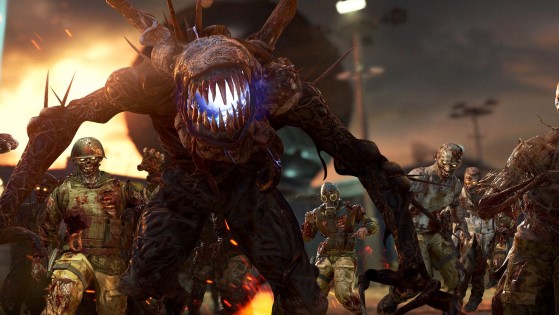 Treyarch has officially unveiled details on the second Zombies map. Find everything you need to know about Firebase Z in this article!