Image source: LoL Esports
League of Legends support veteran Edward "Edward" Abgaryan has announced his retirement from competitive play on January 15 via Twitter, putting an end to his 10-year long career.
Edward's career started in the days of ESL Go4LoLs, when teams disappeared as quickly as they appeared. Among them, one team he played in survived and proceeded to revolutionize gameplay in Season 2: Team Empire, later Moscow Five and Gambit Gaming. Back then, he was known as GoSu Pepper, a top laner turned support.
Alongside top laner Evgeny "Darien" Mazaev, jungler Danil "Diamondprox" Reshetnikov, mid laner Aleksei "Alex Ich" Ichetovkin, and AD carry Evgeny "Genja" Andryushin, the Russian-speaking squad dominated the Western circuit in 2012 and stood as equals against Korea's finest at a time when Korea was emerging as the dominant region. In addition, the squad directly joined then-nascent European League of Legends Championship Series (EU LCS, later League of Legends European Championship - LEC) without playing through qualifiers.
However, due to internal issues, the player briefly left the team mid-way through 2013 for a stint in North America, then was unable to qualify to the World Championship upon his return to the organization in 2014. Following that event, the players parted ways, with Edward and Diamondprox remaining on Gambit until the organization sold its European LCS slot on Dec. 2015 to Team Vitality.
After visa issues barred him from playing in Europe long-term, the player settled in the CIS region's League of Legends Continental League (LCL), qualifying to the world championship three times between 2016 and 2020. In 2018 and 2019, his squads, Gambit Gaming and the Unicorns of Love, nearly knocked out Cloud9 and Splyce, who went on to play in the bracket stages.
Gaining a reputation for a strong Thresh player early in his career, Edward's mechanics and leadership remained steady throughout his career. As he proceeds to coaching FURIA Esports in the Brazilian League of Legends scene, he has opted to close the door on competitive gameplay until further notice.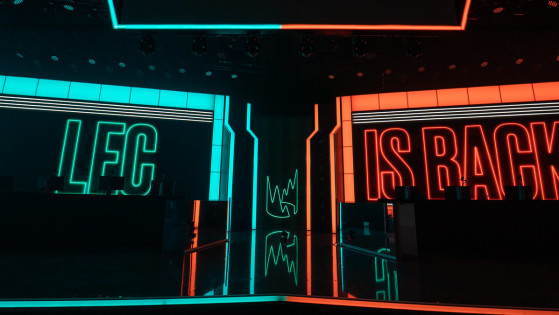 lolesports
The League of Legends European Championship (LEC)'s 2021 season is set to start January 22 as Riot Games announced the date on Twitter. The regional competition will see no format change, unlike its North American counterpart.