Evil Geniuses' whole brand is about being different, and their diverse new VALORANT roster is no exception. 
In an inspiring trailer released on social media, the org promotes a message of representing 'the best of every single one of us', while also taking aim at all the hot takes that are likely to come from having female players on the side. 
The roster in full: 
Christine "potter" Chi (Captain)

Claudia "clawdia" Che

Ronan "Osias" Jeremiah Javelona

Aleksandar Hinojosa

Nolan "Temperature" Pepper.
Captain Christine "potter" Chi has extensive pedigree in competitive shooters, being a seven-time women's world champion in Counter-Strike. She has also served as an analyst for several top-tier events, including BLAST, DreamHack Masters, EPICENTER and Flashpoint. 
Joining her are Claudia "clawdia" Che as main fragger, Ronan "Osias" Jeremiah Javelona, Aleksandar "aleksandar" Hinojosa, and Nolan "Temperature" Pepper.
potter and clawdia were part of the GX3 roster, along with CS legend Stephanie "missharvey" Harvey, that finished second in Nerd Street Gamers' FTW Summer Showdown, while Osias joins after a stint with Mamba Mode Gaming. Both Temperature and aleksandar come narrowly missing out on the First Strike main event in the region with unsigned roster Moon Raccoons.
Speaking to Dot Esports, potter is optimistic for the future of the roster. 
"My expectations are pretty adjusted," potter said. "I think it's going to be a good learning experience. Reps and match time is definitely something that a new squad needs. But I'm going to be telling the squad that we're gonna destroy these guys."
EG CEO Nicole LaPointe Jameson fired off a defiant message in quote shared by esports consultant Rod "Slasher" Breslau, targeting those who would decry the move as a marketing ploy. 
"We [...] wanted to explore how building a roster more empirically — scouting specific talent with particular attributes and having them test and scrim and grow together and work."
"This is us putting our foot down in developing and bolstering champions from all walks of life."
The team will now prepare for the North American VALORANT Champions Tour.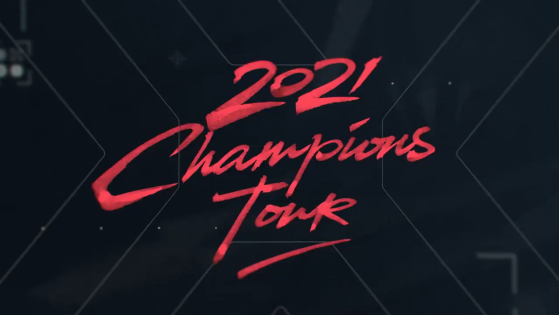 valorant-esports
The Valorant Champions Tour 2021 is about to begin, and for the occasion, Riot Games has released an explosive new trailer.