Dominique "SonicFox" McLean can add yet another trophy to their cabinet. The renowned fighting game player came out on top of WePlay's Ultimate Fighting League (WUFL) Mortal Kombat 11 competition after defeating tournament rival Sayed "Tekken Master" Hashim.
Held in a 'quarantine bubble' in WePlay's Esports Arena in Kyiv, Ukraine, WUFL saw fourteen international competitors compete. SonicFox and Tekken Master quickly grew into the favorites of the tournament, both fighting their way to the upper bracket finals of the double-elimination format. There, Tekken Master took care of SonicFox with relative ease, defeating them 3-1. Set on revenge, SonicFox made their way to the grand finals. There, they clutched out a win against Tekken Master in the first series, taking their opponent down 5-4 for a finals reset. The second time around, SonicFox wasn't as forgiving. With the momentum behind them, a dominant 5-1 closed out the series in SonicFox's favor.
WePlay's Mortal Kombat 11 tournament was the first of a three-part tournament series, each of which having a $50,000 prize pool. The next competition hosted by WePlay will be held from April 1st until the 4th, with competitors fighting for the title in SOULCALIBUR VI. Closing out the trinity is WePlay's Tekken 7 tournament, to be held from Aplril 8th until the 11th.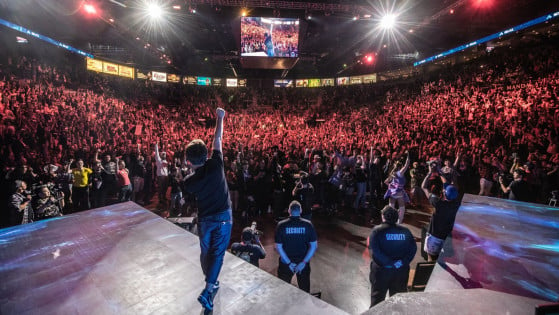 Sony has announced its purchase of the EVO brand and shared its plans for the tournament in the upcoming year.
Image courtesy Guinness World Records.