Despite Call of Duty publisher Activision seemingly ending support for the 2019 reboot of Modern Warfare when Black Ops Cold War released, three brand-new maps have arrived in the game. 
Two of the maps are completely original designs while the third is a remake of iconic Call of Duty 4 map Killhouse which is set in an SAS training facility.
Along with the return of Killhouse, Al-Raab Airbase is another new map to appear within the game. Set in a Russian airfield from the single-player campaign, the 6v6 map is much larger than some of the other maps already in the pool.
The third and final map added is Drainage and will be playable in Modern Warfare's hugely popular Gunfight mode.
The map features a large bridge alongside a variety of debris that can be used as cover to either evade oncoming fire or as a deadly vantage point
When new content is released, Call of Duty's social media channels are quick to acknowledge the new content but nothing has been mentioned which makes this particular drop of content appear somewhat strange.
Is this the start of a new wave of content to the game or a one-time thing? We will have to wait and see...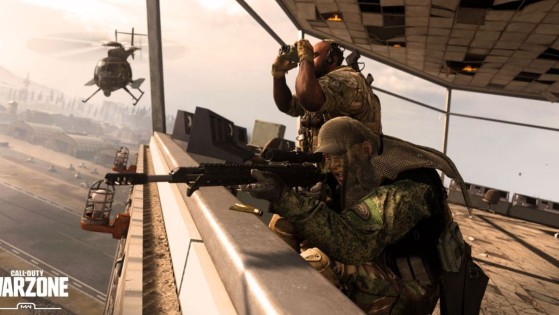 Warzone update 1.34 has finally nerfed the AUG after it dominated the metagame in recent months. Find the full patch notes in this article.