The League of Legends Mid-Season Invitational is only three weeks away, and slowly but surely the groups are being filled by regional representatives. While the qualified teams still have to wait a bit longer to start scrimming against each other, we know do know on which patch they'll be playing MSI on: patch 11.9.
It's a small nugget Riot Games was willing to share about the upcoming tournament, as the details of patch 11.9 haven't been revealed yet. In fact, it was just yesterday that the developers revealed the details of patch 11.8.
Though by the time patch 11.9 hits new champion Gwen will have been out for a few weeks, she will not be enabled for the Mid-Season Invitational. The rules state that a champion has to have been an eligible pick in the Spring Split of all four major regions (China, Europe, North America, and South Korea) for it to be an eligible pick at MSI. In the same vein, bug-ridden Viego will also remain disabled and won't make his competitive debute.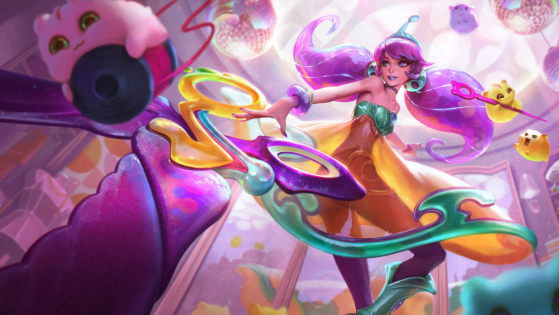 League of Legends Patch Notes: 11.8 introduces Gwen, as well as Rammus changes
A new Champion, some reworks, and more Jungle Champions, all come in 11.8!
Image courtesy of Riot Games.