Image source: LoL Esports
North American League of Legends franchise 100 Thieves has acquired German mid laner Felix "Abbedagge" Braun after coming to terms with Schalke 04 Esports on terms for the midseason transfer. Both teams revealed the news separately.
The transfer stabilizes 100 Thieves' mid lane situation, as Tanner "Damonte" Damonte and Tommy "ry0ma" Le took turns at playing the role in the League of Legends Championship Series (LCS). With Abbedagge in tow, the team can play strongly towards the mid lane, an option that was unavailable in previous lineup iterations.
The news follows Bok "Reapered" Han-gyu's recruitment as 100 Thieves' head coach, and Kim "Ssumday" Chan-ho's recent acquisition of a Green Card — the latter granting him residency within the United States of America and in the LCS. As such, Abbedagge and Turkish jungler Can "Closer" Celik, who were teammates in the Turkish Champions League in 2018, count as the team's imports heading into the summer split.
Abbedagge's departure from Schalke 04 Esports marks the end of an era for the team as he joined them before the start of the 2019 League of Legends European Championship season. Throughout his time on the team, Abbedagge blossomed from a prospect to one of the best European mid laners, particularly during the team's miracle run in the 2020 LEC summer split. At the time, Berk "Gilius" Demir's arrival served as a catalyst to his coming of age at the position, with the synergy between the two largely credited for the team's near-qualification to the World Championship. Before leaving the team, Abbedagge also helped the organization qualify to its first spring split playoff round.
Schalke 04 Esports' managing director, Tim "Burke" Reichert, noted that 100 Thieves' fielded "a good offer" for the buyout, further helping the organization navigate through the uncertain times linked to their parent organization's woes in the Bundesliga.
In the meantime, the team has promoted French mid laner and strong European Masters prospect Ilias "Nuclearint" Bizriken to its LEC lineup for the summer split, netting him his first experience at the highest level. In the meantime, the player is competing in the 2021 EU Masters spring split on the academy team after qualifying to the main event through the play-ins.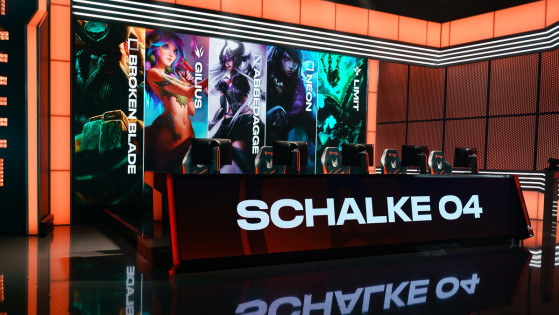 lolesports
Schalke 04 possibly selling LEC spot ahead of 2022 due to economic difficulties
German football organization Schalke 04 may be forced to sell its LEC spot to curb its financial woes.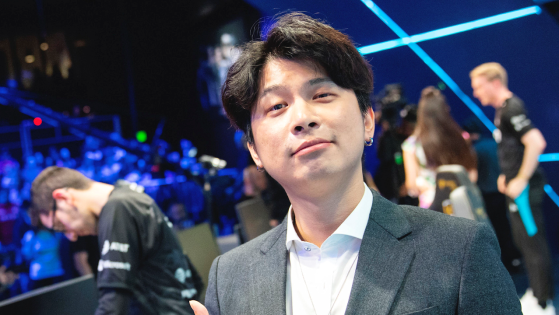 lolesports
LCS: 100 Thieves sign Reapered as head coach, part ways with Zikz
North American LCS franchise 100 Thieves have made a coaching change as they signed Reapered following their fourth-place finish in the spring split, parting ways with Zikz in the process.